bachelor pad basement design
A friend of mine has a gorgeous town home with a completely empty basement. He is a bachelor and has great taste, but with a job that requires him to travel, he hasn't had a lot of time to put together his large basement. We've talked about me designing the space for him and this is what I came up with. I happen to know that he loves the color red, and I wanted to feature the artwork of Rachel Stewart and throw in an AphroChic pillow!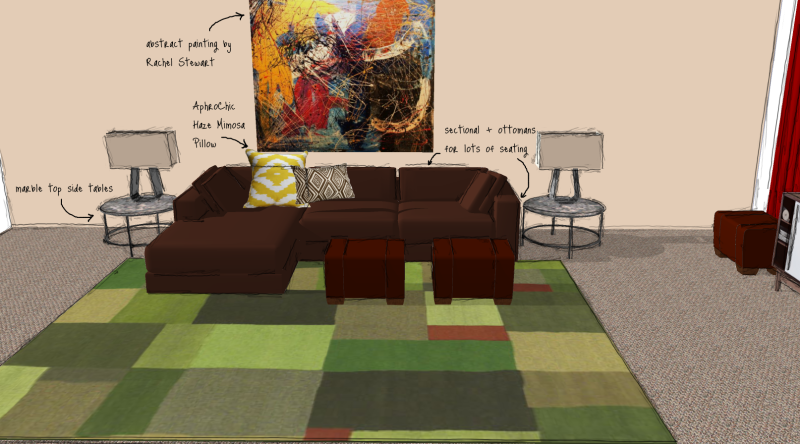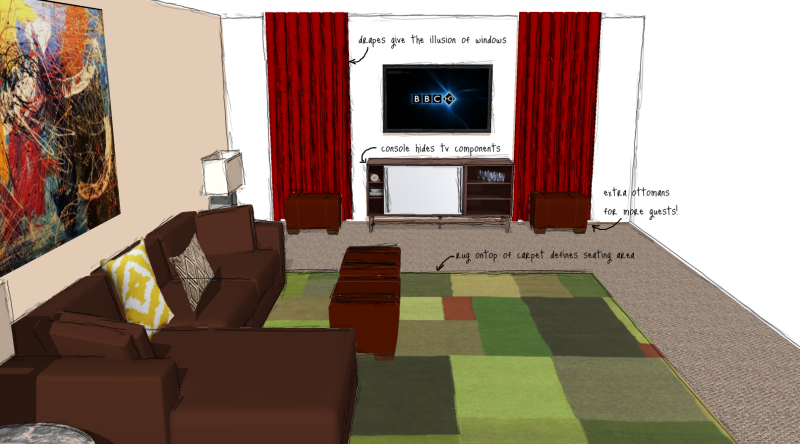 Stay tuned for more details on the elements of the room, including where to buy, later this afternoon!
Niki McNeill
Creative spirit living & loving in Raleigh, NC.