k. wiley at the brooklyn museum
While in NYC, I made sure to check out the Brooklyn Museum. It was filled with a great collection of art from all over the world and I was thrilled to see one of my favorite artists; Kehinde Wiley. For those unfamiliar with his work, Kehinde fuses the practice of traditional Renaissance portraiture with Hip Hop culture. He's exhibited his larger than life all of the US & abroad, and has a permanent exhibition at the Brooklyn Museum. I love his work so much, I did my final paper in my History of Renaissance art class on him!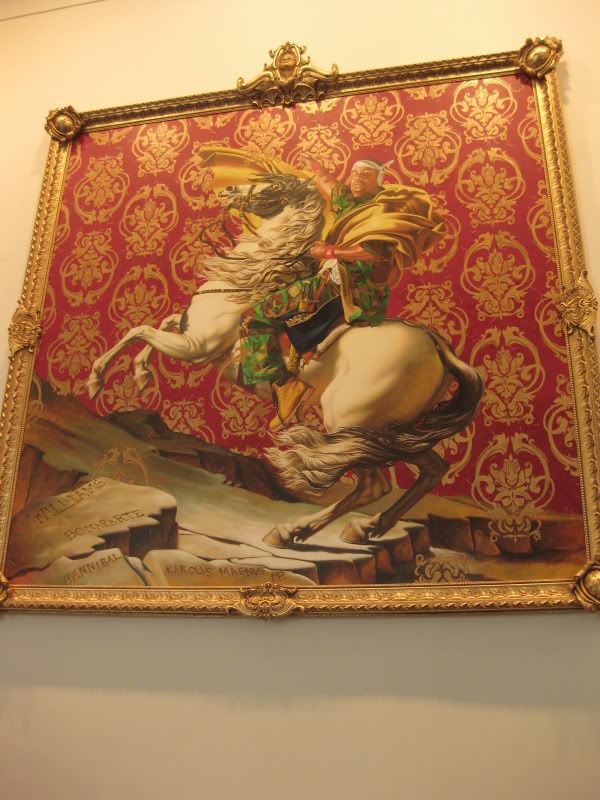 You may recognize this scene as it mirrors a famous portrait of Napoleon....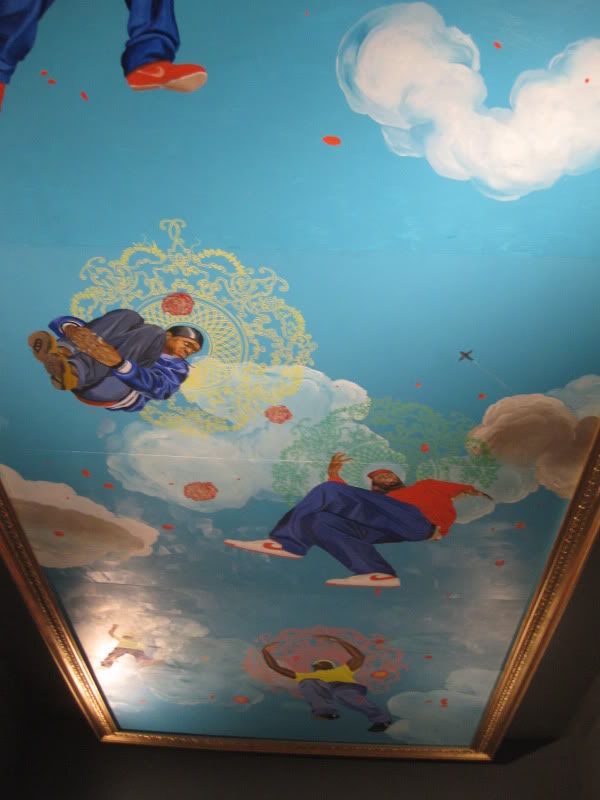 ...this was inspired by the Sistine Chapel...

...and these paintings allude to archetypes found in religious art!
Although I believe these pieces are some of his earlier work, they give a great representation of his style. His work is definitely something to see in person because all his paintings are larger than life! To find an exhibit near you, please check out his website. And if you're ever in Brooklyn, do NOT pass up the chance to visit the Brooklyn Museum! There is more to come from my visit there... stay tuned!
BTW - Back when I used to do a "Link of the Day", I posted a link to an article about one of Kehinde's 2008 exhibits. Check it out here, and see what readers had to say about it! Very interesting.
Photos by Niki McNeill courtesy of the Brooklyn Museum
Niki McNeill
Creative spirit living & loving in Raleigh, NC.