While at the Brooklyn Museum, I had the pleasure of checking out the American High Style exhibit featuring gorgeous vintage fashions from American designers. This collection showcases the amazing talent of designers that may not be as well known as some of their international contemporaries. Althought some were born abroad, their influence on American design is what makes them noteworthy.Tell me if you recognize any of these designers; they were all new to me!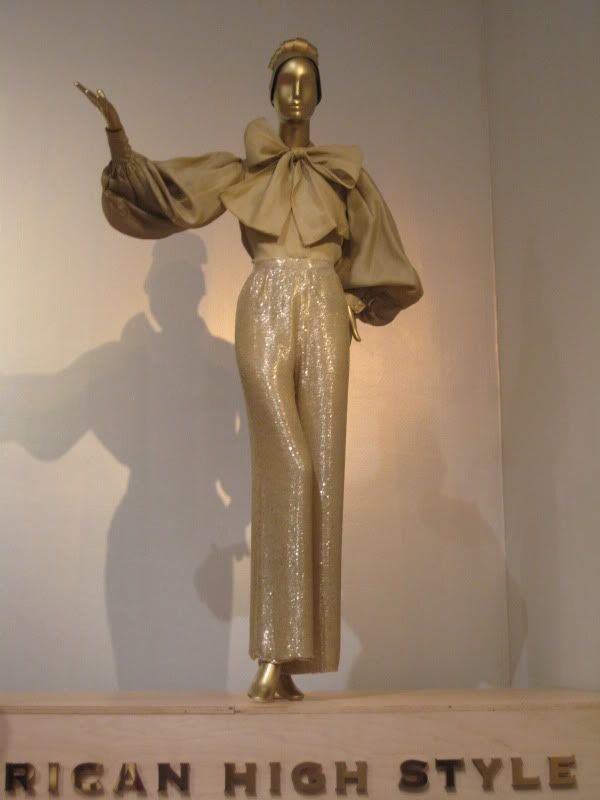 "Evening Ensemble" by

Norman Norell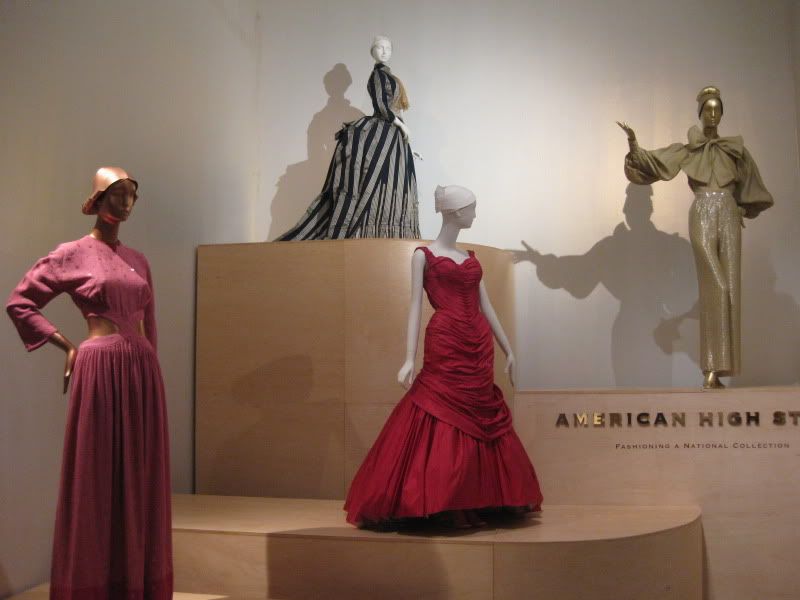 More pieces from Norman Norell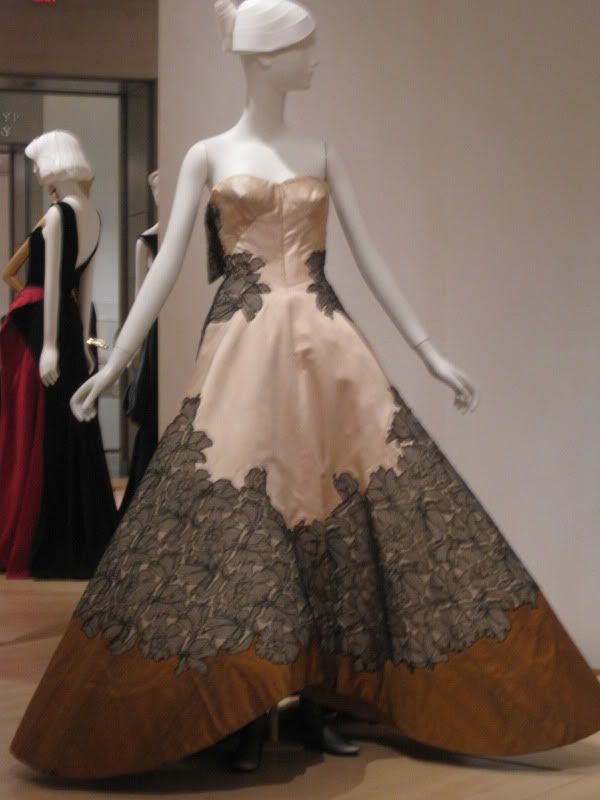 A stunning gown by Charles James - the detailing was so intricate on this one!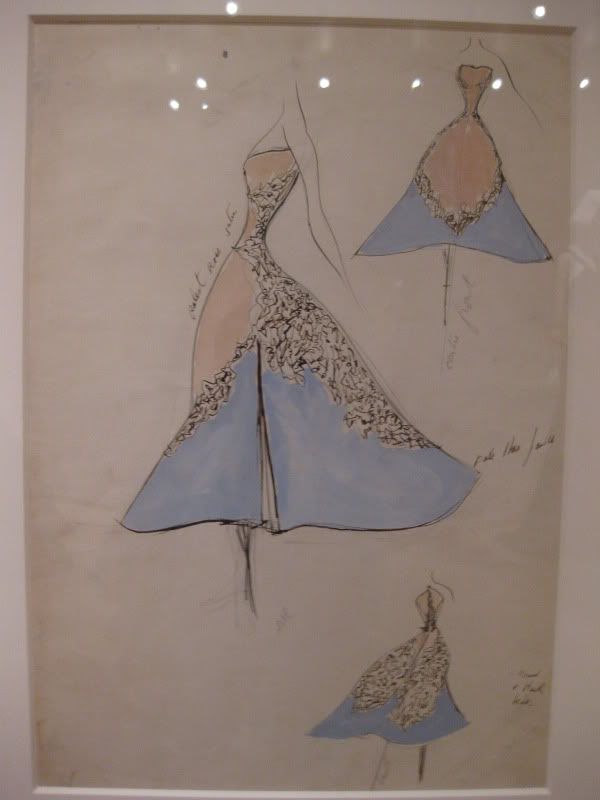 Here is a preliminary sketch of his design.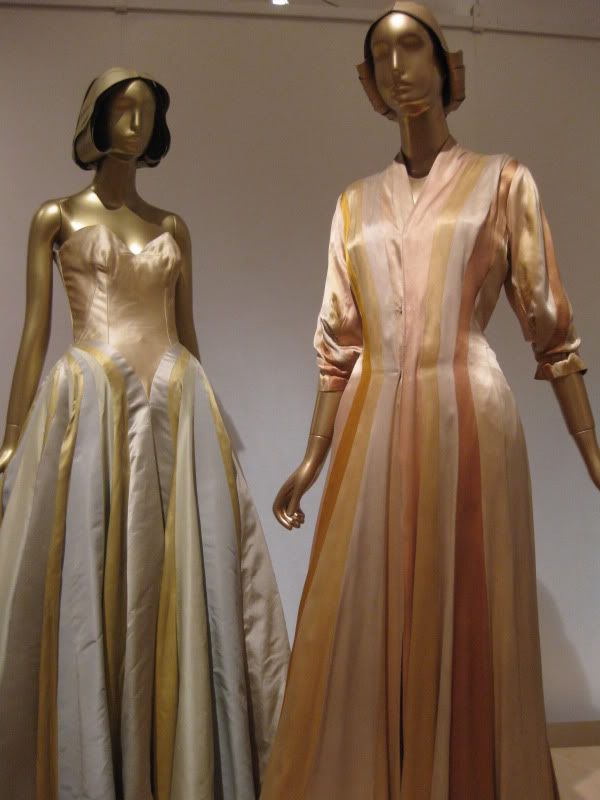 Charles James was known for being a "sculptor" of dresses; these are indicative of his style! Don't they remind you of building architecture?

The evening jacket on the right, designed by Elsa Schiparelli, reminds me of my favorite coat!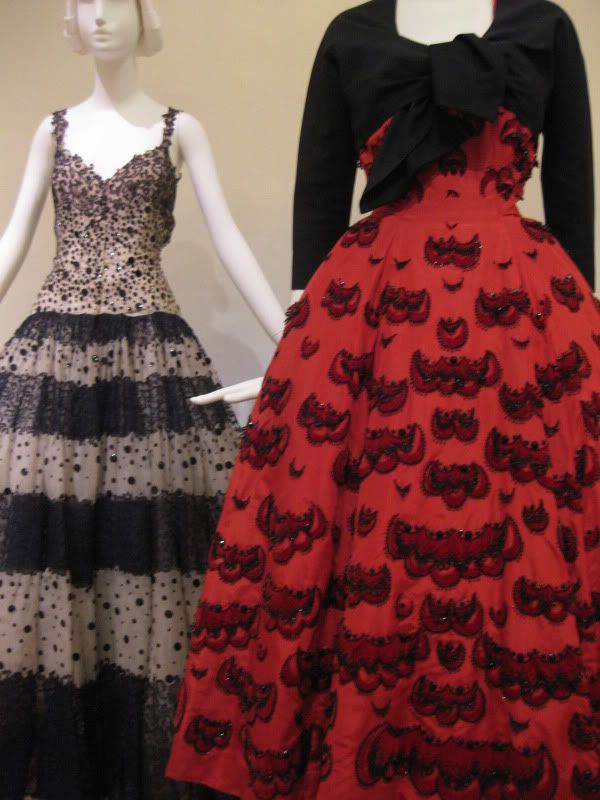 A close up of two gowns by Micol Fontana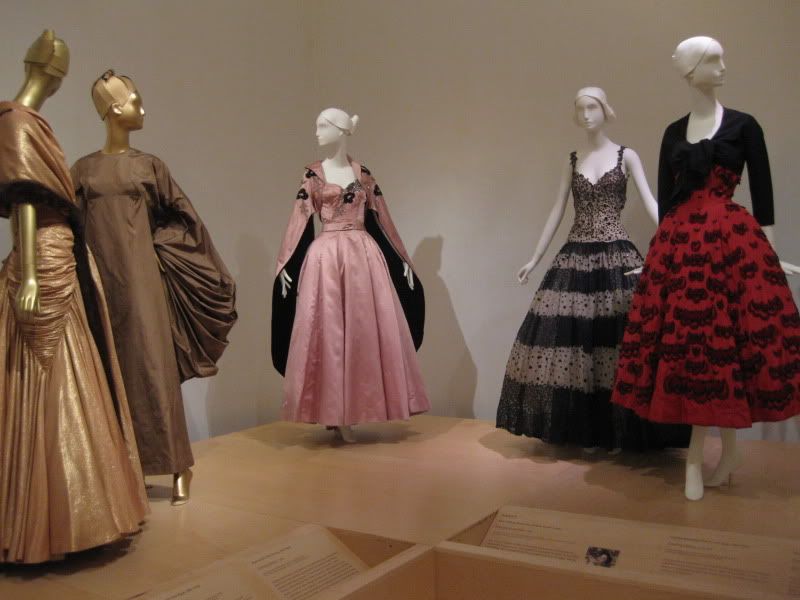 More Micol Fontana pieces; these all are from the mid 50s!
There was so much more to see and I couldn't get pictures of it all because there were quite a few people enjoying the exhibit. There are some great photos of other dresses featured on the Brooklyn Museum website; be sure to have a look! And of course, if you're in the BK - go see for yourself!

Photos by Niki McNeill; courtesy of the Brooklyn Museum
Niki McNeill
Creative spirit living & loving in Raleigh, NC.