Hope you all had a fab weekend and beat the heat! On Friday I mentioned that I am now working with a client to redesign his midtown condo living room. I'm so excited to start working with him because he has a beautiful space that deserves to be dressed in the best possible way!

Here is what the layout is like now...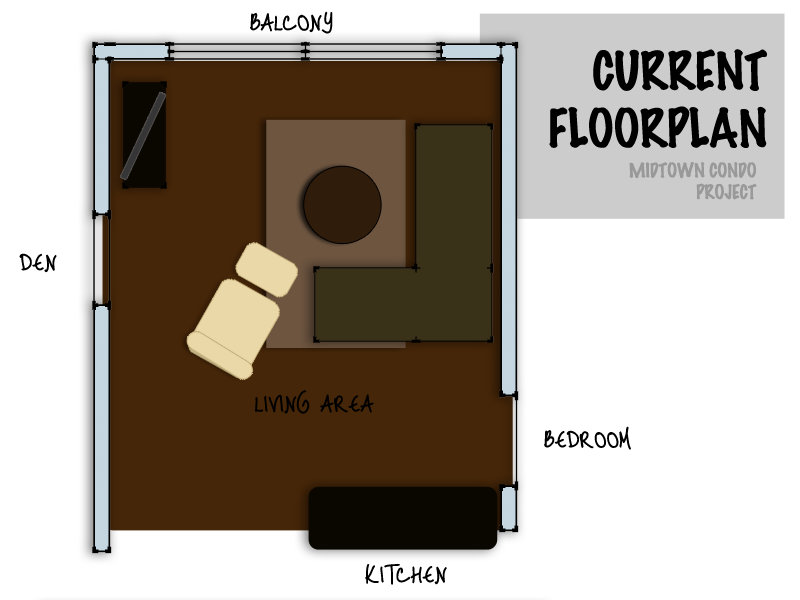 And I did a preliminary sketch over a photograph of the space. This photo does not do the view from his balcony any justice - because he's on the top floor of his building, you can see the entire downtown Atlanta skyline from his balcony. For that reason, we will NOT be covering up those windows!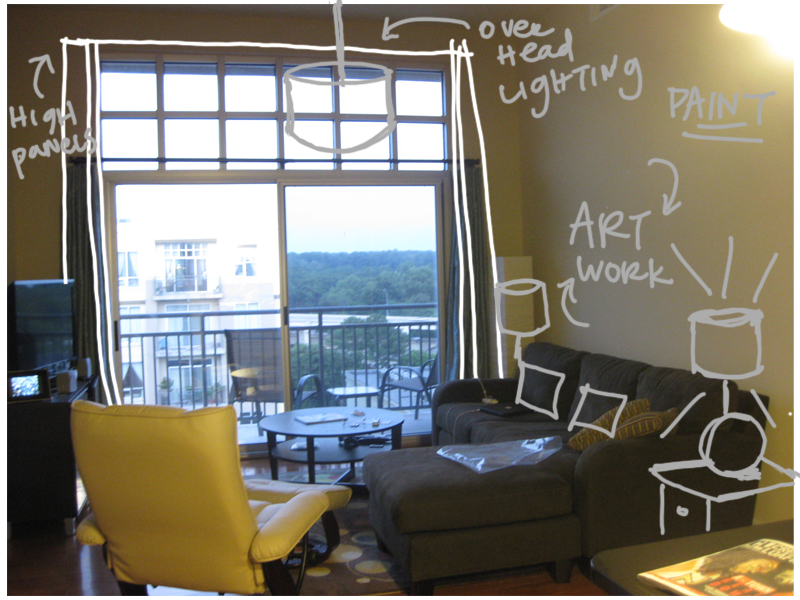 The owner has already purchased some great furniture, so we'll just be adding a few, but necessary pieces to complete the set. He's also in desperate need of lighting; there are currently no table lamps and no overhead light! He loves images of the city, and modern style, so I'm planning on adding in some industrial & contemporary accessories.
Look for my design plan and renderings later this week. Stay tuned!
Niki McNeill
Creative spirit living & loving in Raleigh, NC.