style icon: janelle monae
Janelle Monae has this j'ne sais quoi about her that you can't really pin point. She's equal parts throwback and new age; sporting a consistently stylish wardrobe of vintage inspired pieces all the while proclaiming herself an alien android from outer space. How she makes it look so effortlessly cool, I'll never know but she's so good at it I can't get enough! I may be a little obsessed. She would be a dream interior design client for me because I'm sure she has impeccable taste. I created this mood board for what I envision her office to look like. Judging from her black and white wardrobe, I can't imagine a color-filled home for Ms. Monae. Instead, I'd create a luxurious monocramatic color scheme that plays with texture and mixes periods, just like her!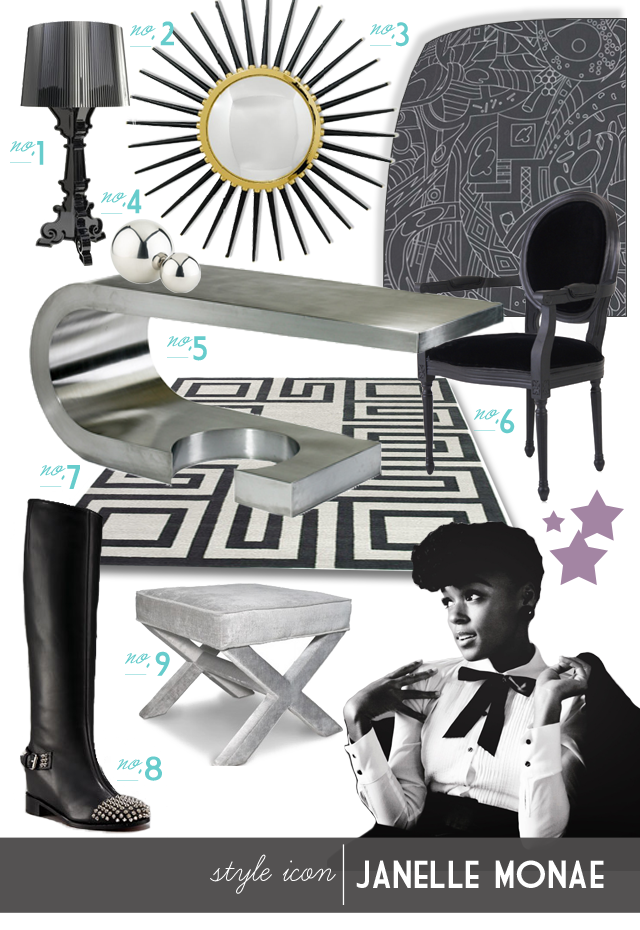 The stars are a nod to the song that made me fall in love with her, "Violet Stars Happy Hunting".
Niki McNeill
Creative spirit living & loving in Raleigh, NC.