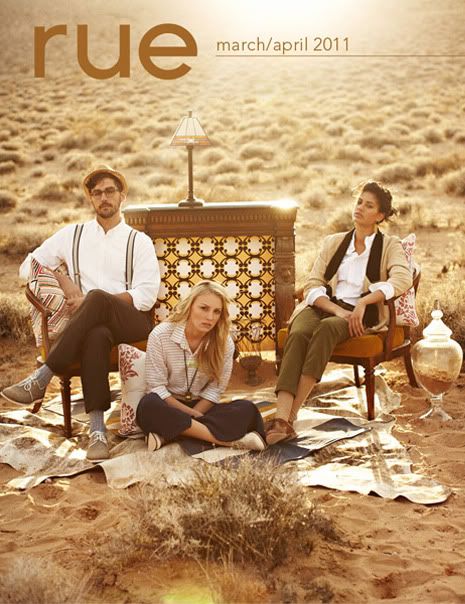 Whoa!
This issue of
Rue Magazine
is all over the place, and I love it! They have features from Manhattan to the desert. The design styles range from tradionial with a twist and eco-friendly DIY projects. There's something for everybody.
Here are some of my favorite pages: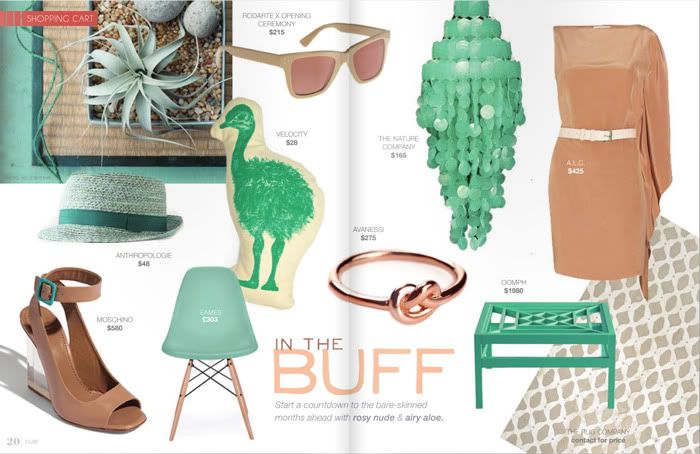 I love this color pallete - and I'm dying for one of those mint green Eames chairs!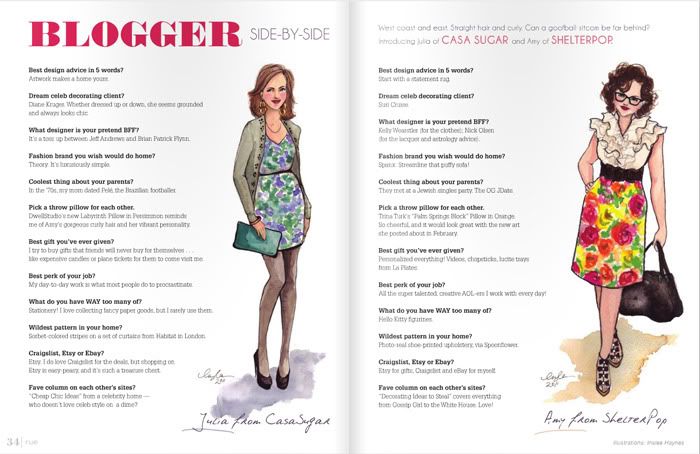 I loved this page for obvious reasons, and the interviews were cute too! ;)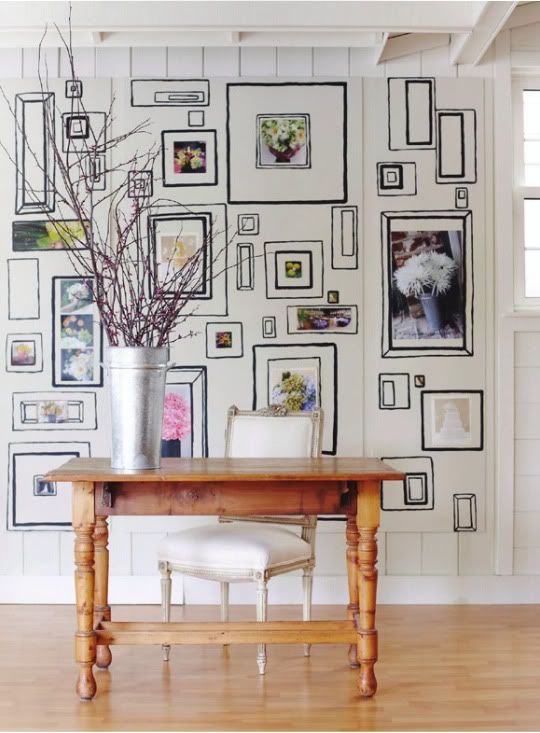 The simply styling here paired with that DIY wallpaper is really beautiful. Graham & Brown has a similar style for less that $50 a roll!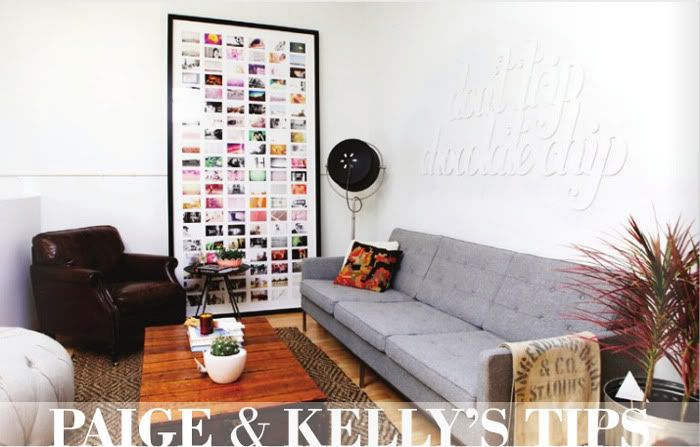 This huge photo collage frame jumped out at me! I love the idea of taking something common and making it special by increasing it's size.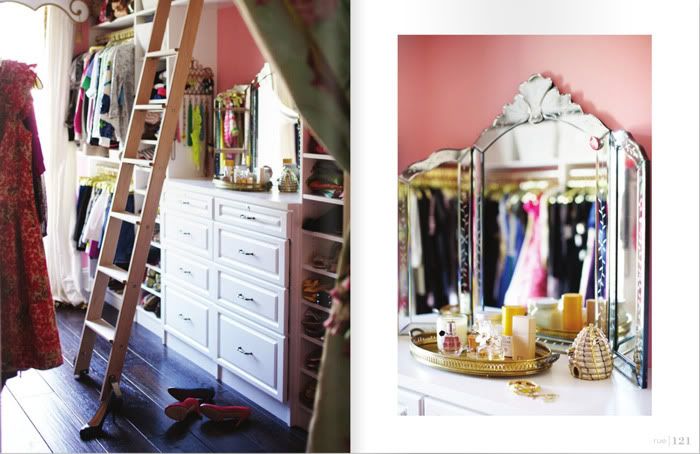 Closet heaven!!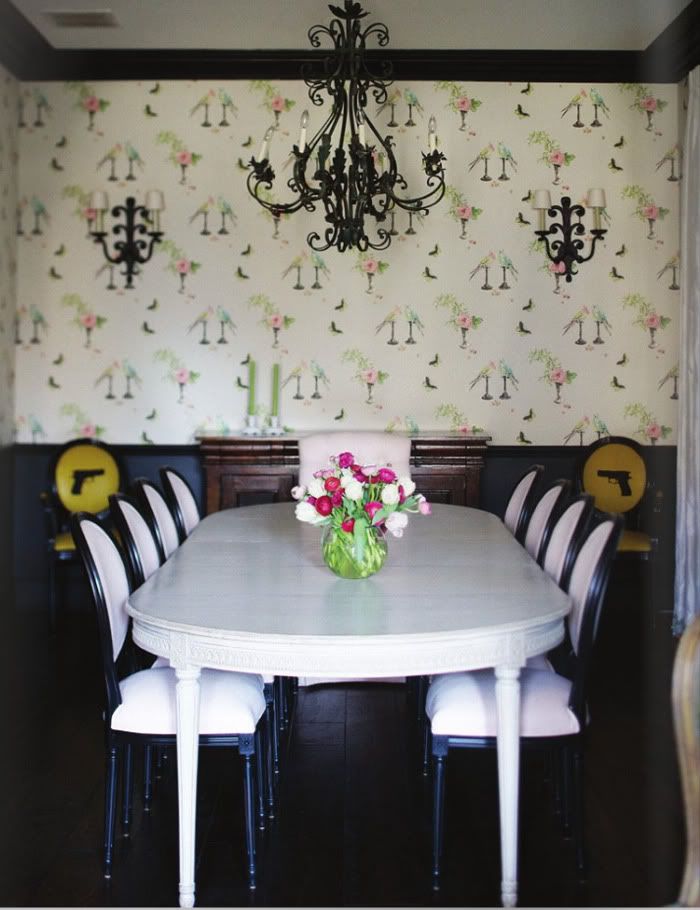 And lastly, I loved this primarily traditional dining room with a little bang! in the background.

If I copied all of the pages I loved, I'd be stealing the entire magazine. Go check out the rest! www.ruemag.com
Niki McNeill
Creative spirit living & loving in Raleigh, NC.