deserving design delivered


I'm so happy to share with you all the makeover I did for one resident of the Nicholas House as a participating designer for Room Service Atlanta.

After shot: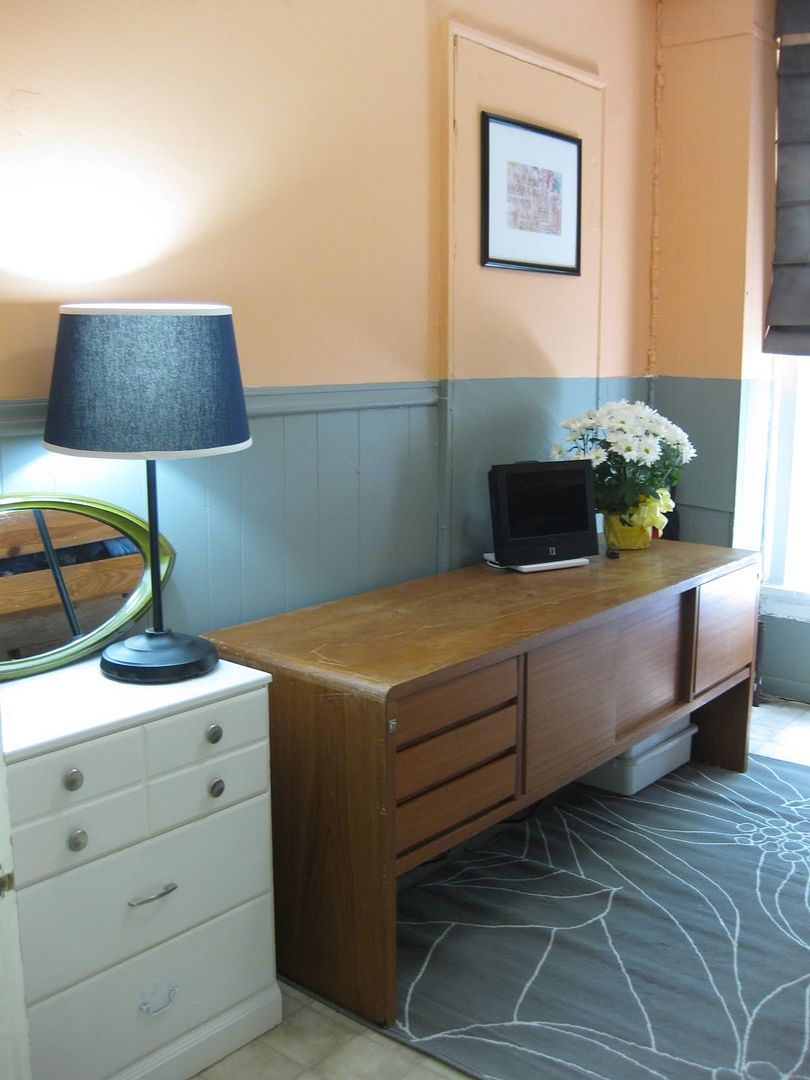 Before shot: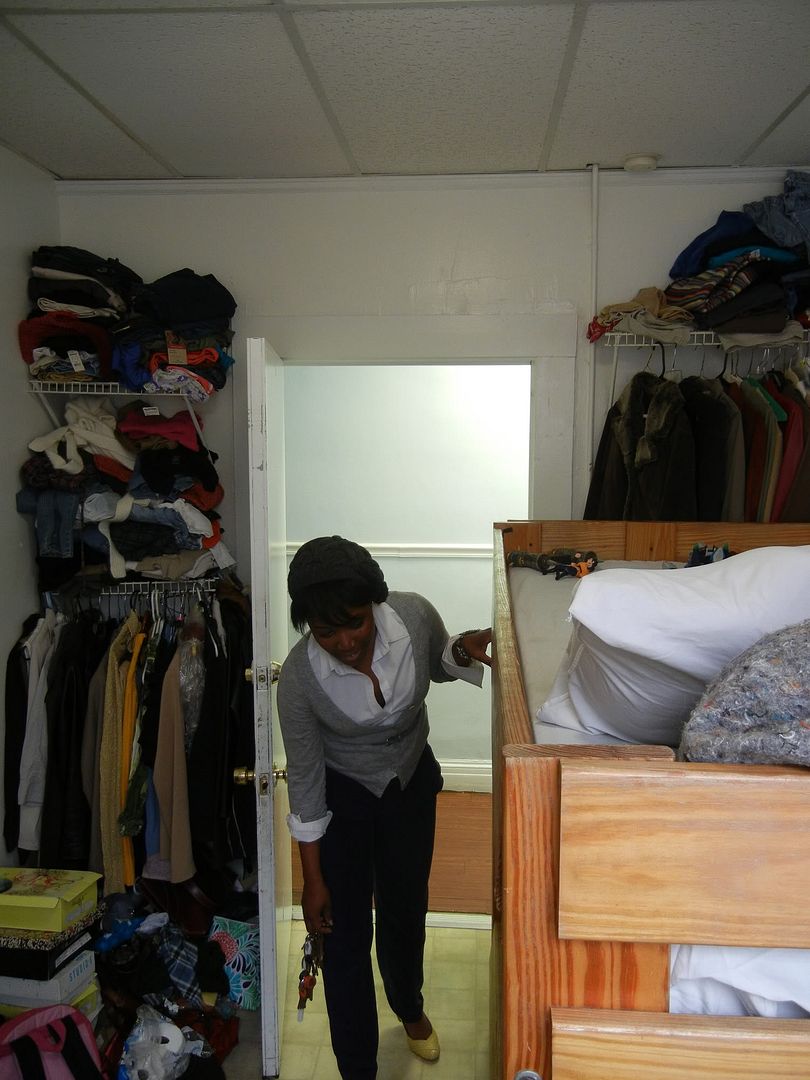 The original orientation of the bed didn't allow for the best flow of the room, and the dresser that was in the room literally was falling a part.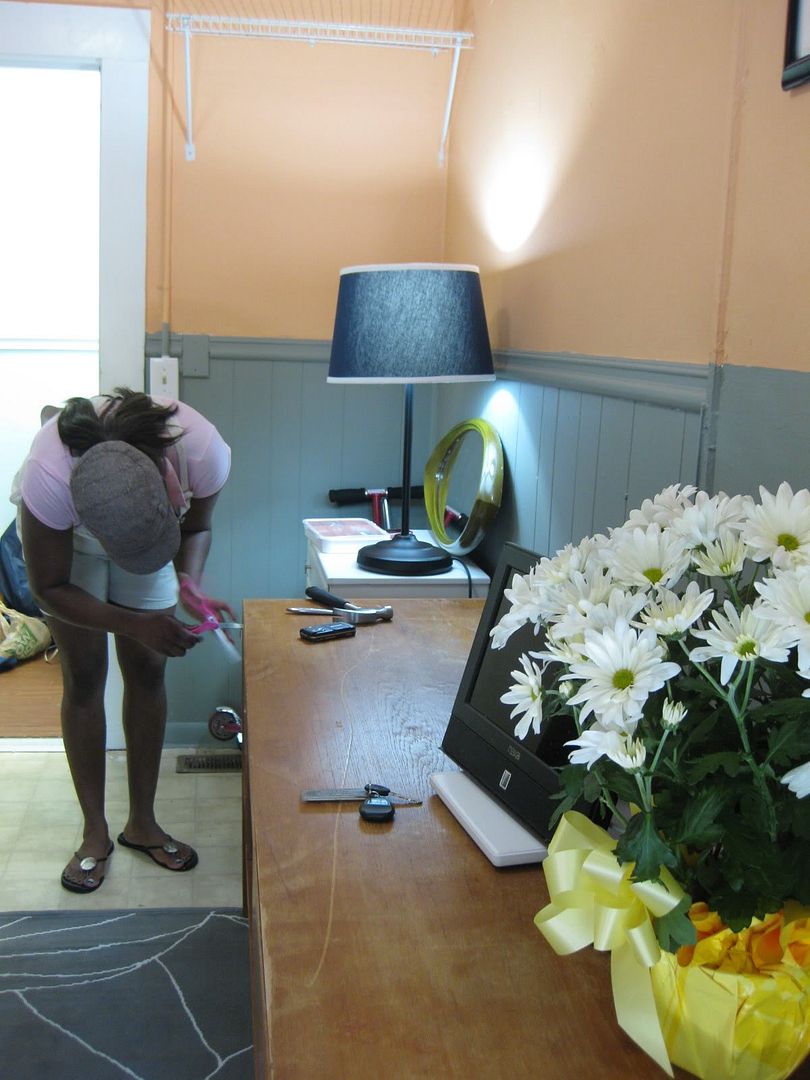 That's April Denise - a God send - working on the awesome credenza she generously found & donated. It was a crucial piece in the room! You can also see the paint colors that I chose in the room clearly in this shot. I wanted the room to feel taller and brighter so I added this sherbet orange to the area above the chair rail, and a warm grey to the bottom.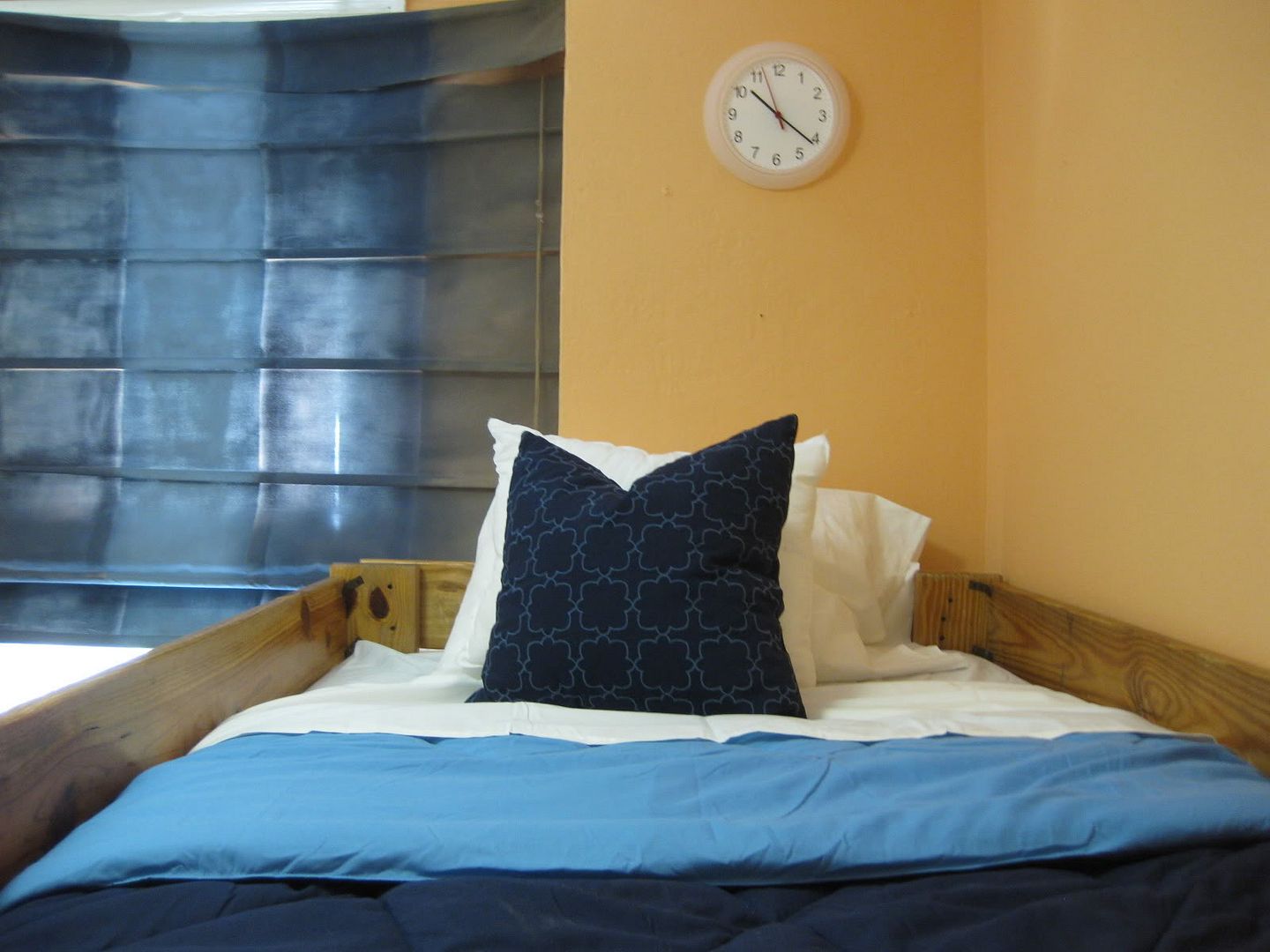 I spray painted the shade you see in the background with a faux ombre effect. It didn't turn out exactly how I wanted, but it fit perfectly in the room!

We added tons of storage; and I even took the extra efforts to sort through and put away some of my residents clothing and linens. I felt that it wad the least I could do, being that I couldn't put a ton of expensive things in the room.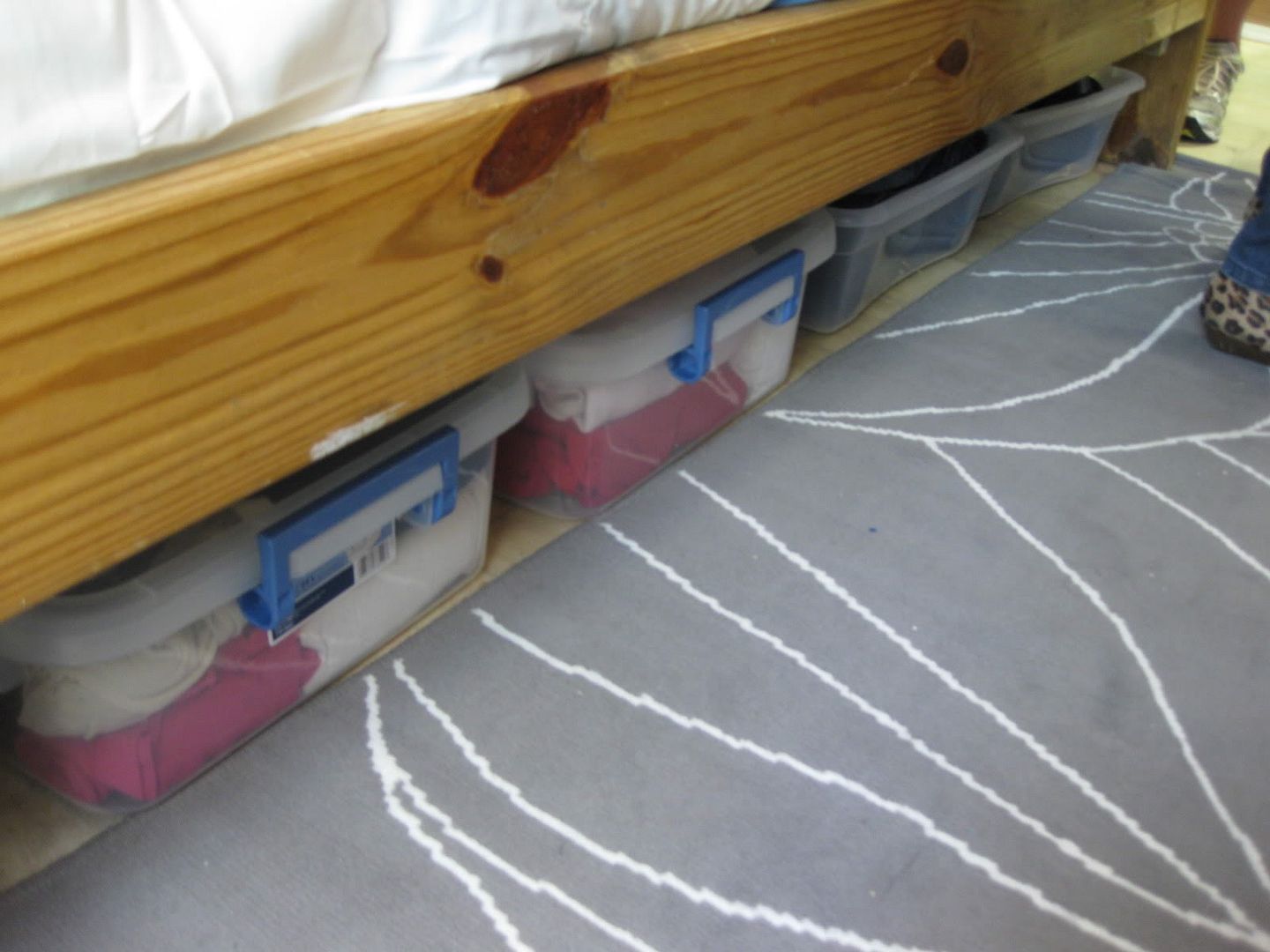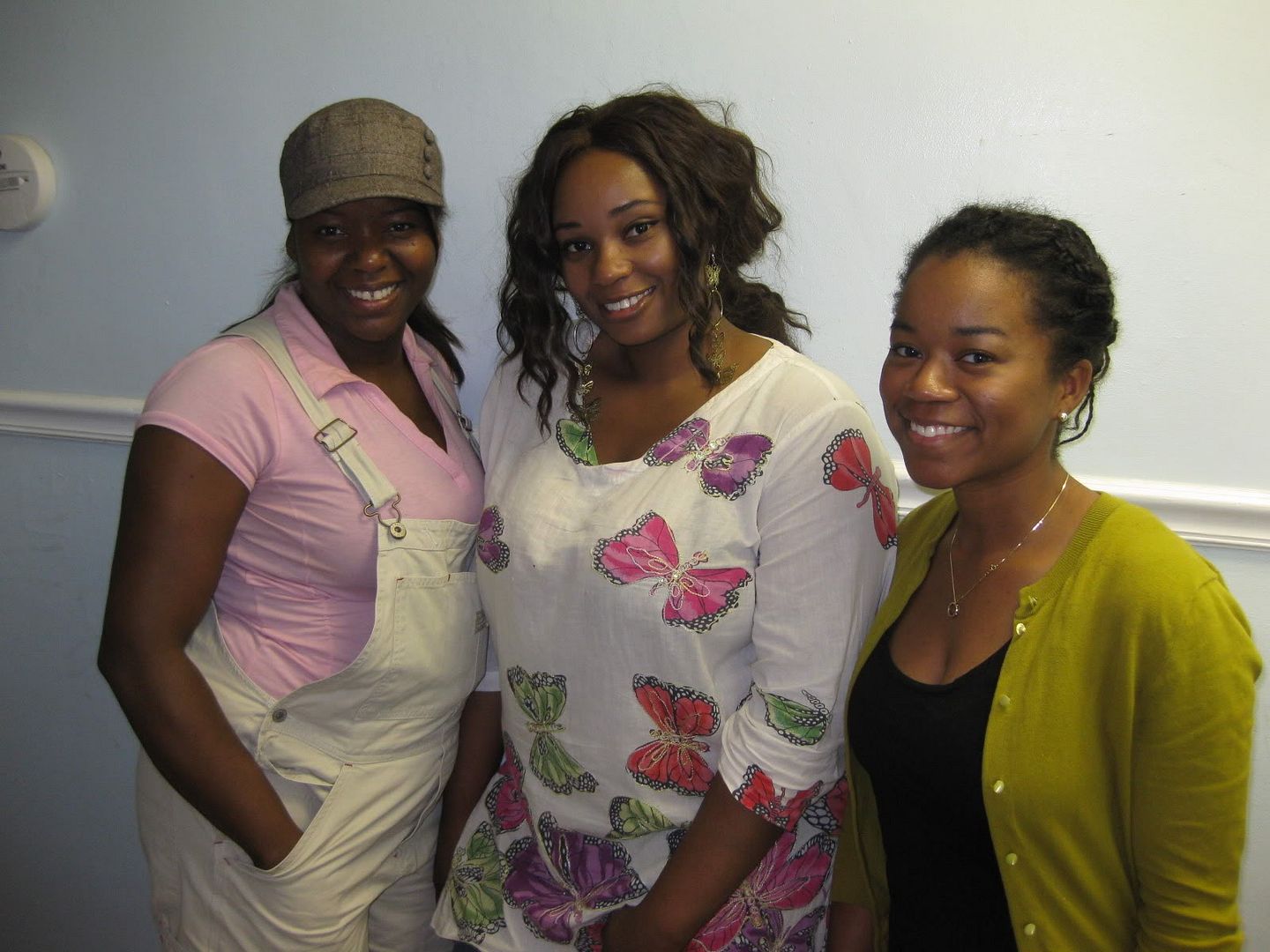 April & Sonja (above) were both huge helps to me, and I'd never met them before last week! They gave their time, money, skills & muscles and im so grateful! Also Lakeitha of Home to 3 Duncan Boys shared her donations and much support. Thank you! Lastly, but certainly not least, Chandra was there with me on the first day, scrubbing down the room, moving that HEAVY furniture and painting the walls. Thank you so much. I really couldn't have done it without these ladies and those that donated as well, like Mustard Seed Collective.
This experience was so incredible because it was such a challenge and a lot of hard work but instantly rewarding at the same time. I know that the residents appreciate everything that we were able to do and I can't wait for the next project!

Niki McNeill
Creative spirit living & loving in Raleigh, NC.