As promised, here's a proper recap of my recent trip to Paris! The first day we got there, my friend Courtney and I had a bit of drama trying to find our friend Tonii in CDG airport with no working cell phone. Long story short, make sure you have a backup plan for your original meet up plan! Haha But, we worked it out just in time to get to the hotel, regroup and head out for dinner + a little night time site seeing.

Kelli (on the far left) had these cute tshirts made - so we could be cheesy tourists! It was so good to see these ladies because we all live in different cities and only get to hang out a few times a year.

We had dinner across the street from our hotel at a little cafe called "Hippopotamus" - go figure! Apparently it's a chain because we saw them everywhere in the city.

My sister joined us - and was probably telling us not to embarrass her with our obviously American behavior. ha!

After dinner we hopped on the metro into the city to hopefully get a peek at the Eiffel Tower at night.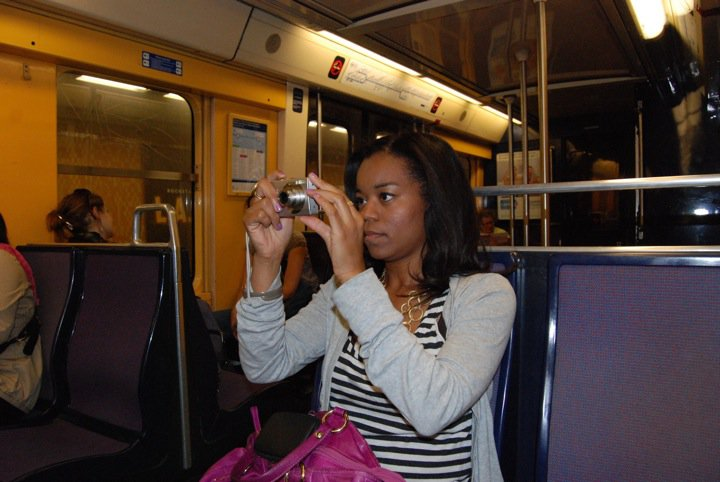 Me capturing the moment. I have to tell you, the Paris metro system, although efficient, is pretty gross! Nevertheless, it got us into the city quickly and we were too excited to be there.

We hopped off the metro, walked a few blocks and what's that peeking through the buildings? Oh yea, it's the Eiffel Tower! We actually didn't walk all the way to the tower this night, because we needed to be back at the station to catch the last train to our hotel. But the butterflies I felt when we first got a glimpse of the tower twinkling I'll never forget!

The streets of Paris are so beautiful at night, it's almost surreal. It's remarkably clean to be such a big city, and there isn't a ton of activity outside of the bars & cafes. Walking along the avenues was really peaceful & serene. I totally understand why they call it the City of Light now!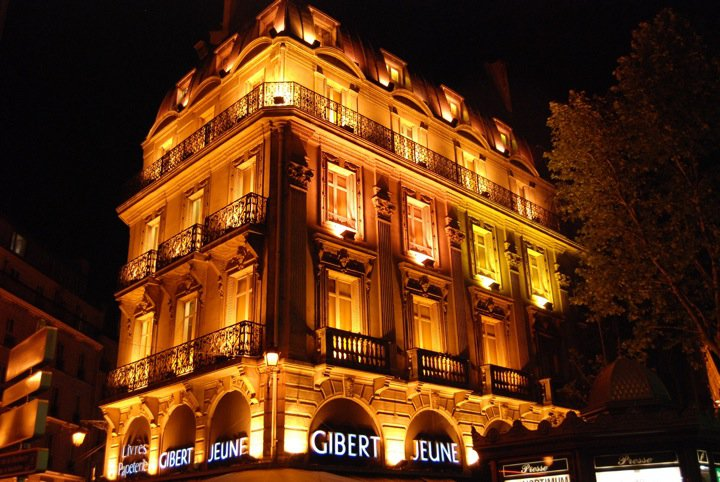 After a bit of wandering around marveling at everything, we headed back to the hotel....

....but not before popping a bottle of champagne to celebrate on the walk back! ;)
Next up, our first day in Paris!

Niki McNeill
Creative spirit living & loving in Raleigh, NC.