I absolutely love this family and love their home too! The Smith's gave us a sneak peek into their adobe style home in the latest issue of Architectural Digest. A much more subdued style than I imagined, the Smith home looks warm and comfy with dramatic views of their lucious estate.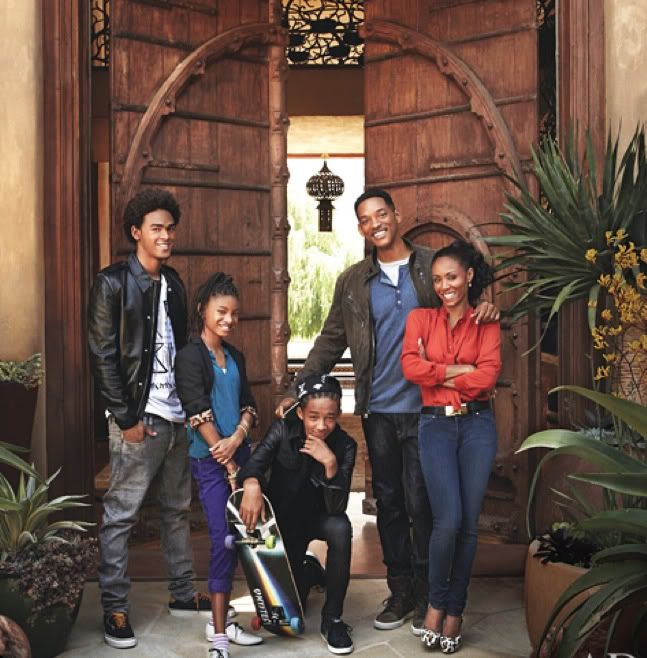 The Smith family in front of their awesome antique doorway.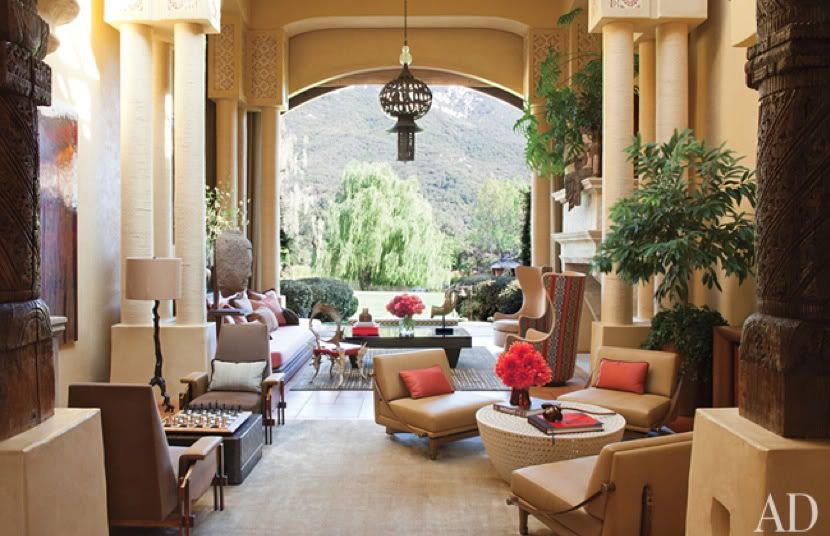 Love love love the light in this space and the mix of furniture styles. Everything doesn't have to match! (In fact I shun sets!)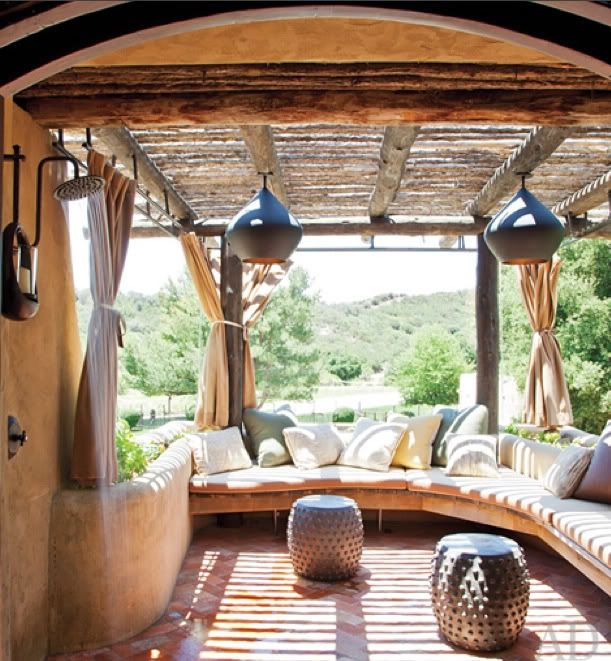 And doesn't this just look like somewhere everybody wants to be all the time? I'm sure all the house parties end up out here.

To find out more about the space and the decor used, read an excerpt of the article here.
Niki McNeill
Creative spirit living & loving in Raleigh, NC.