artist spotlight: radcliffe bailey
I had the pleasure of visiting the High twice this month to check out the phenomenal exhibition on Atlanta artist Radcliffe Bailey. I had a special connection to his work because he's heavily influenced by music, in particular jazz piano! He repeatedly used piano keys in his work as well as sheet music & even the body of a baby grand. I took some snapshots with my iPhone just to give you a glimpse.

The exhibition was titled "Memory as Medicine"
Most of the pieces were multi-layered mixed media works like this one where he incorporated family photos given to him by his grandmother.
Here's a closeup of the same piece where you can see the texture of the paint and other materials beneath a thick layer of polyurethane.
My friends Dani & Loren standing in front of one of my favorite works in the show!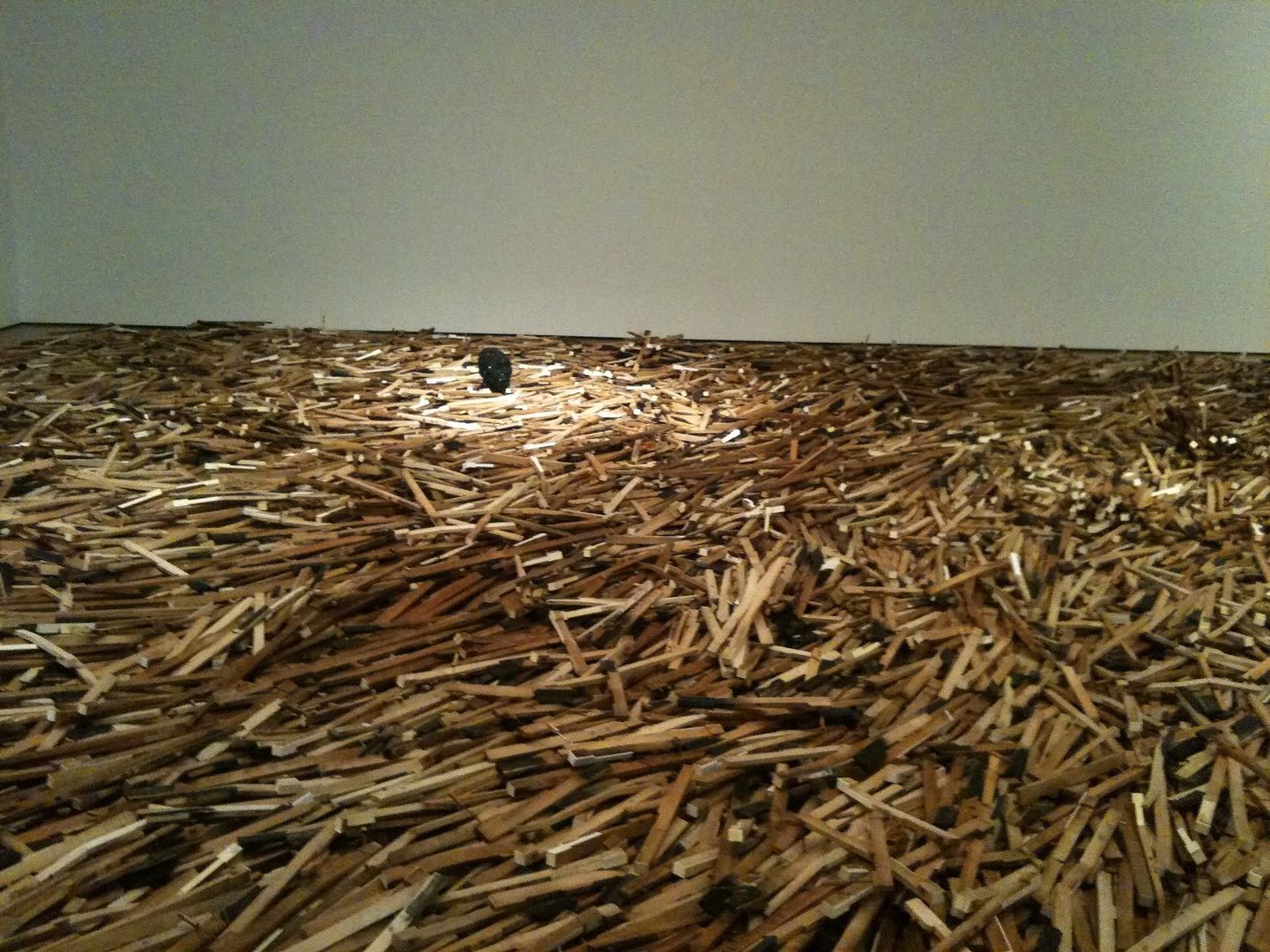 A dramatic installation piece composed of 1000s of piano keys took up an entire room...
And another piece featured a deconstructed baby grand piano.
And lastly, here is another vibrant mixed media piece. The entire exhibition was just really cool. His works are filled with history, individuality & vibrancy. Definitely one of the best shows I've been to in a while!
And another cool fact about Mr. Bailey? He's married to the fabulous
Victoria Rowell
! Unfortunately, his exhibition at the High has ended but you can find information on where it will be next
here
.
Niki McNeill
Creative spirit living & loving in Raleigh, NC.