what I'm reading: commander in chic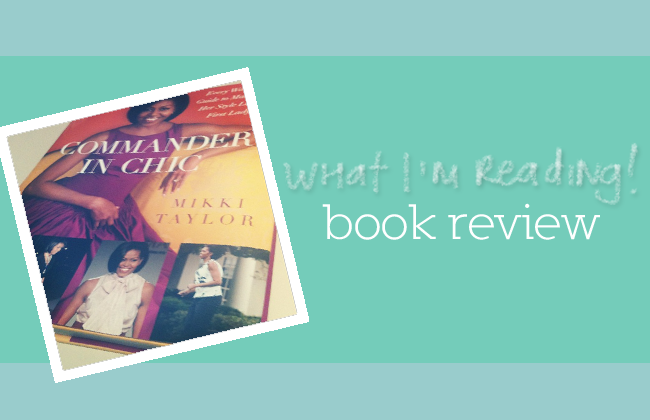 I'm starting a new series here on the blog where I share what books I'm reading! I don't always have time to sit and enjoy a novel, but I'm always reading SOMETHING. Last month, I read through Mikki Taylor's Commander in Chic. This book is a how-to-guide for any woman who aspires to put her best look forward just like our First Lady Michelle Obama does so (seemingly) effortlessly!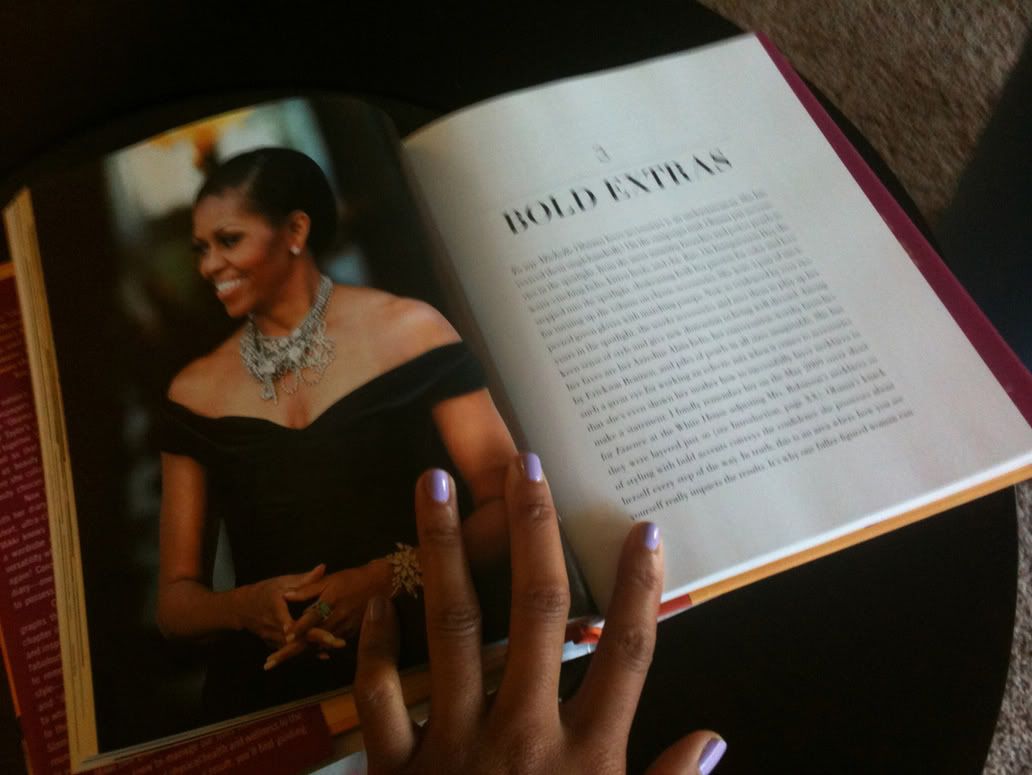 Mikki uses Michelle as an example throughout the book with step by step instructions and sources on how to keep everything from your hair to your shoes on point. It's a really fun read full of "Mikkisms" - rules according to Mikki - about beauty, fashion and more. I love that she suggests embracing color, making sure you have a foundation of great hair and nails and ALWAYS rocking fabulous shoes. She gives great sources to fit any budget, from the Target fashionista right on up to Neiman's. The entire book is written in a really approachable way that will appeal to a 20-something year old just starting out as well as a 50+ woman who just wants to revamp their style.
The book is probably about 30% photos of Mrs. Obama, so it's definitely a great coffee table book. I sat down with Rosalynn of
Chic Boutique Tour
and got to hear what some other ladies thought about the book too!
Have you read this book? If so, let me know what you thought! If not, be sure to pick up a copy.
Full Disclosure: This book was gifted to me by Chic Boutique Tour. All opinions expressed are my own.
Niki McNeill
Creative spirit living & loving in Raleigh, NC.