First & Best Trip of the Year
As you know last week I was in NYC as a guest of Brizo to learn about their amazing brand and experience Mercedes Benz Fashion Week. The Brizo team did a fantastic job making all the designers feel so welcomed & special and I had an amazing time. I wish I'd taken more pictures, but I was too busy taking it all in!
Right after I took this photo, I realized that Susan L. Taylor, formerly of Essence Magazine wassitting across the aisle from me. This was such a full circle moment for me because I grew up LOVING her magazine, and I'd had the chance to hear her speak at a conference I attended in high school. We chatted for a bit on the plane and it certainly was an amazing start to my trip!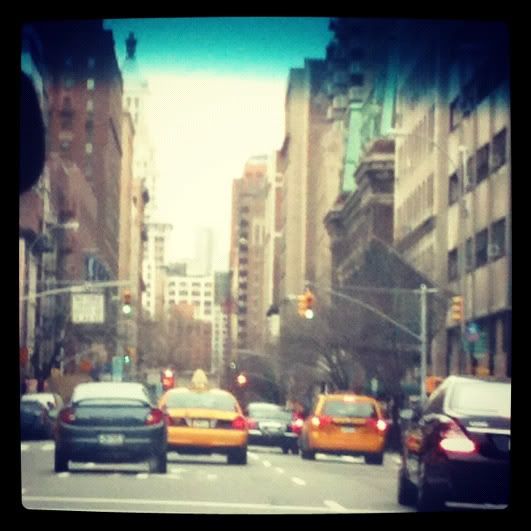 We arrived in the big city and were delivered to the fabulous Eventi Hotel just a few blocks from Times Square by a car service. 
The "living room" in the lobby of the Eventi...
....absolutely gorgeous! The entire hotel was designed impeccably. I wonder who designed it?
The first night we had a cocktail party to meet & greet all the other designers. Everyone came from all over the country but some of us "knew" each other via Twitter and had never met in person. Everyone was super sweet!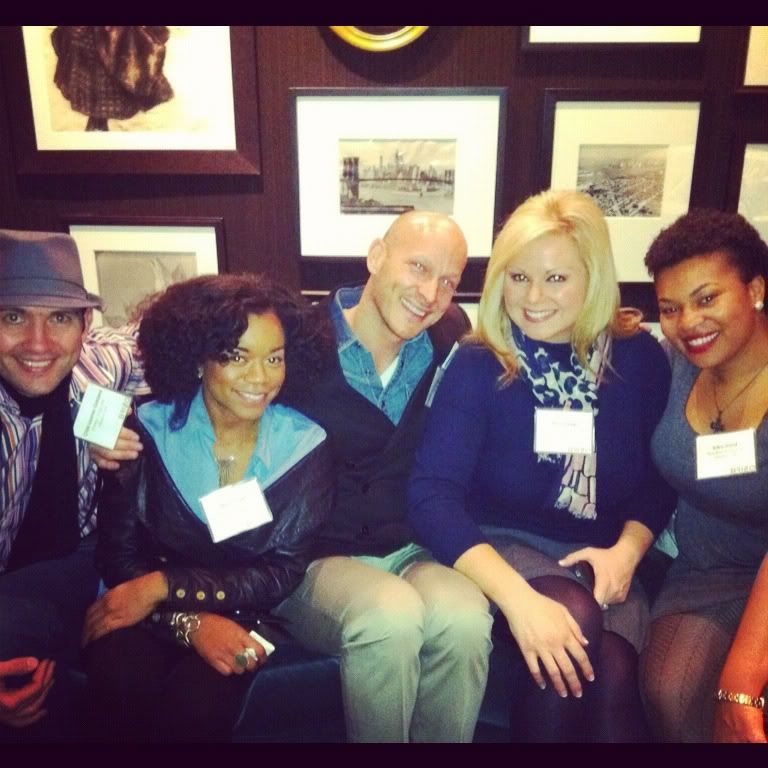 The next morning I got dressed up in my brightest colors for our day of Brizo brand training. :)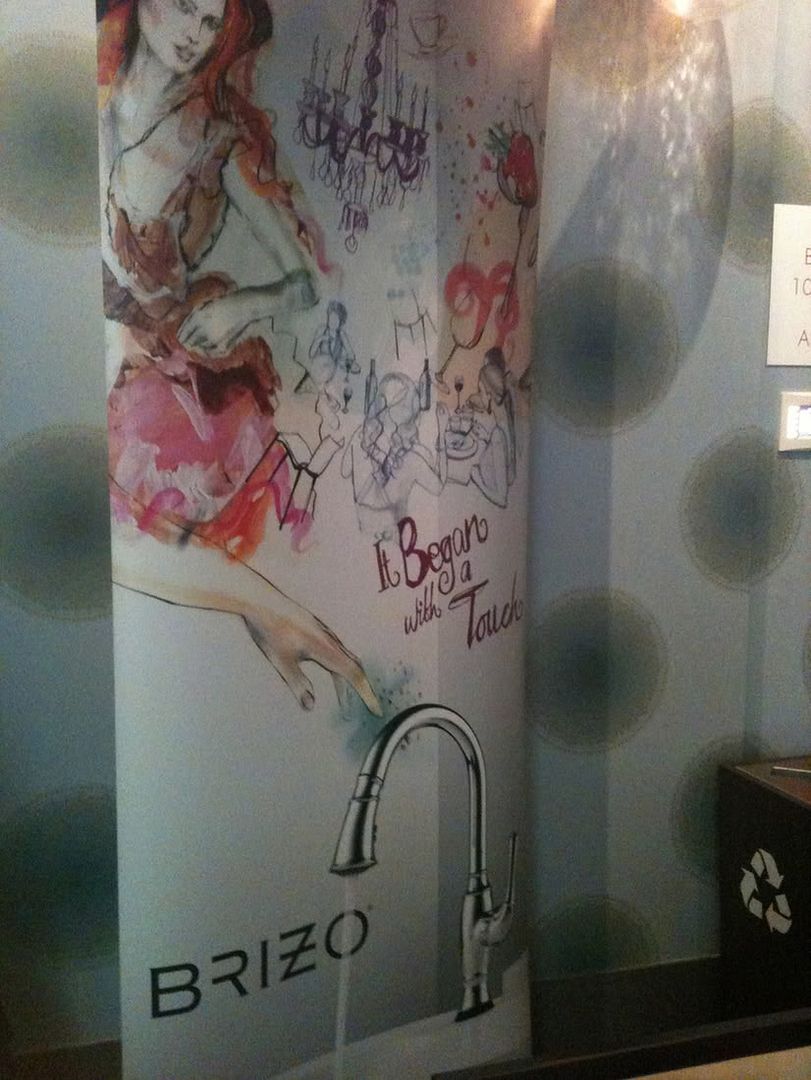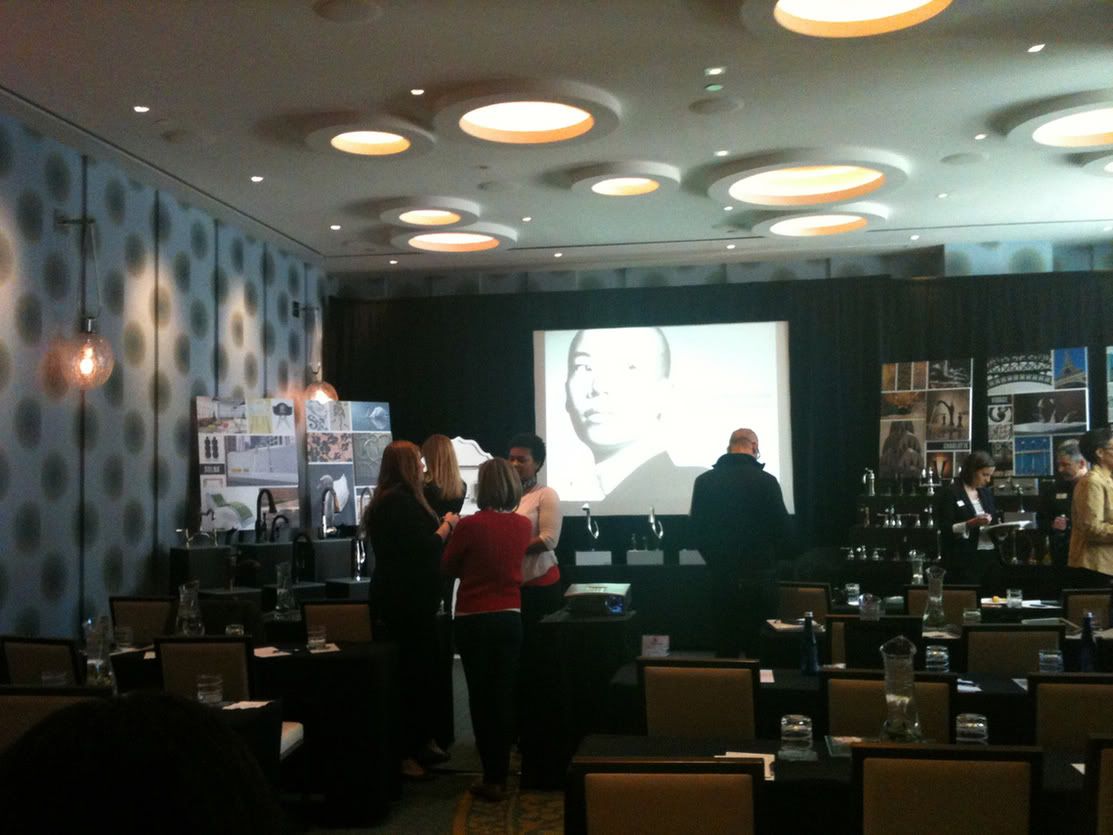 The team educated us on the entire line of products, including Jason Wu's upcoming line. It was so amazing to see how they draw inspiration, come of up ideas, and the process of putting them into production. Brizo truly does approach their product as a fashion line!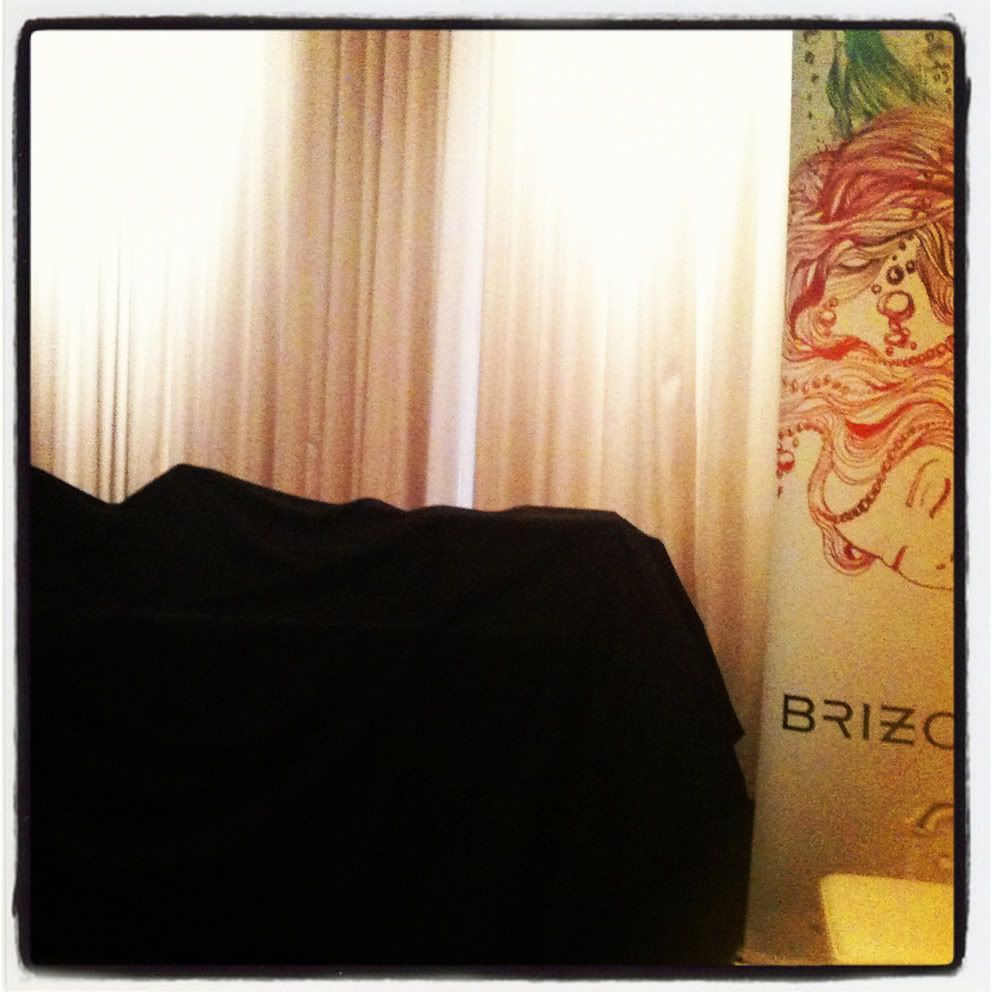 We got to see prototypes and give feedback on brand new designs & finishes. It was really cool to see the ideas, as well as here the design process of the industrial designers.
After class we took a short break before we were whisked away to the
Hearst
building to take a cooking class at the brand new Sur La Table located on the first floor. *Side Note* This was a "
Mary Tyler Moore
" moment for me! When I hopped out of that limo and saw this beautiful building in front of me, I wanted to do a cartwheel and squeal with joy! Haha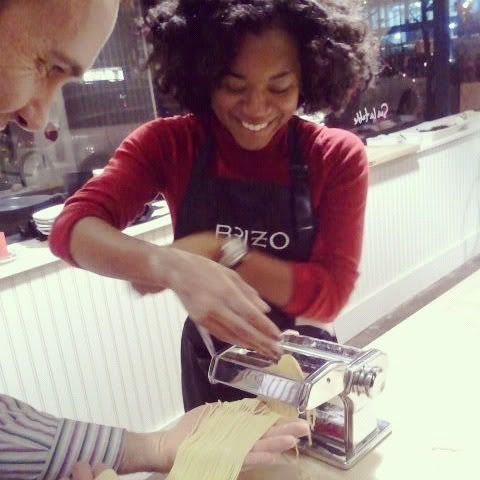 We made handmade pasta & pesto and ate everything we made. SO delicious!! And fun.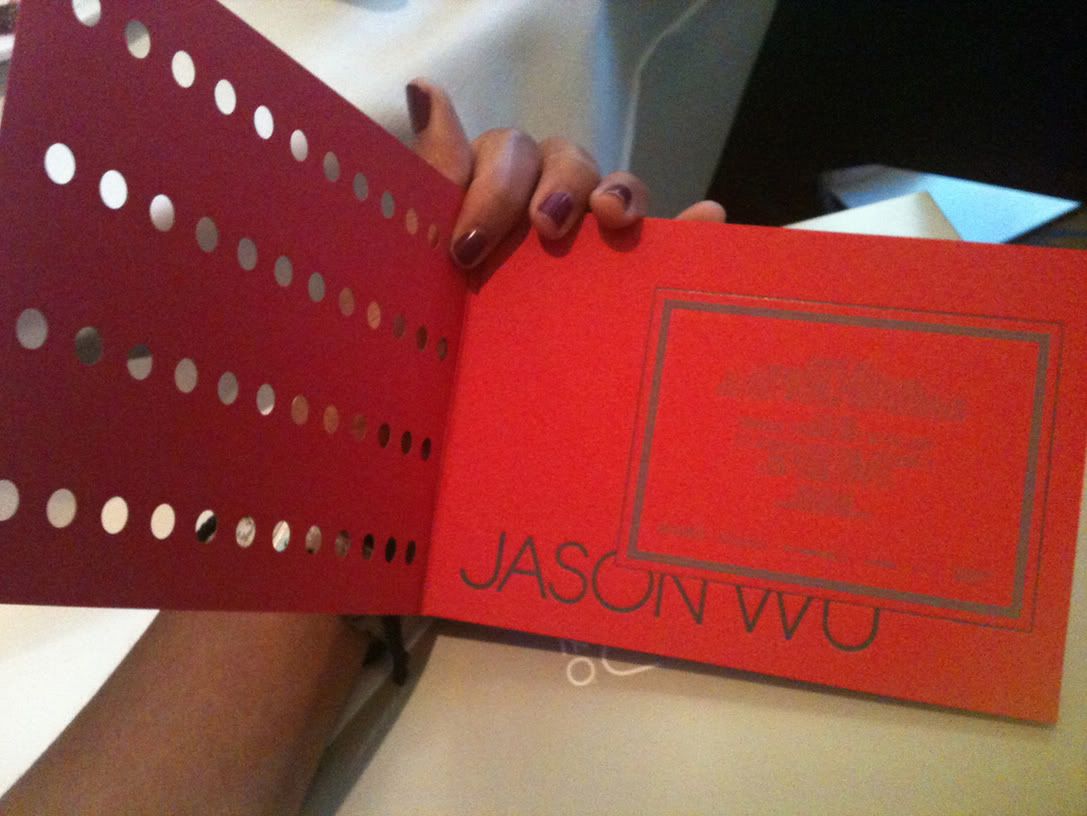 The next day (Friday) we had a champagne brunch before heading out to Jason Wu's show!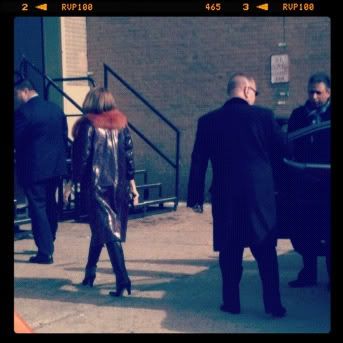 On the way in a big Lexus came rushing in and out hopped Anna Wintour. Just like The Devil Wears Prada. I could not make these stories up y'all!! I snapped this photo before I almost lost it; I was too excited!! 
The show was AMAZING! I was in the first section, on the 3rd row. His inspiration story was so clear, the clothes were amazing and the music was phenomenal. I kinda want the soundtrack! You can see the entire collection here.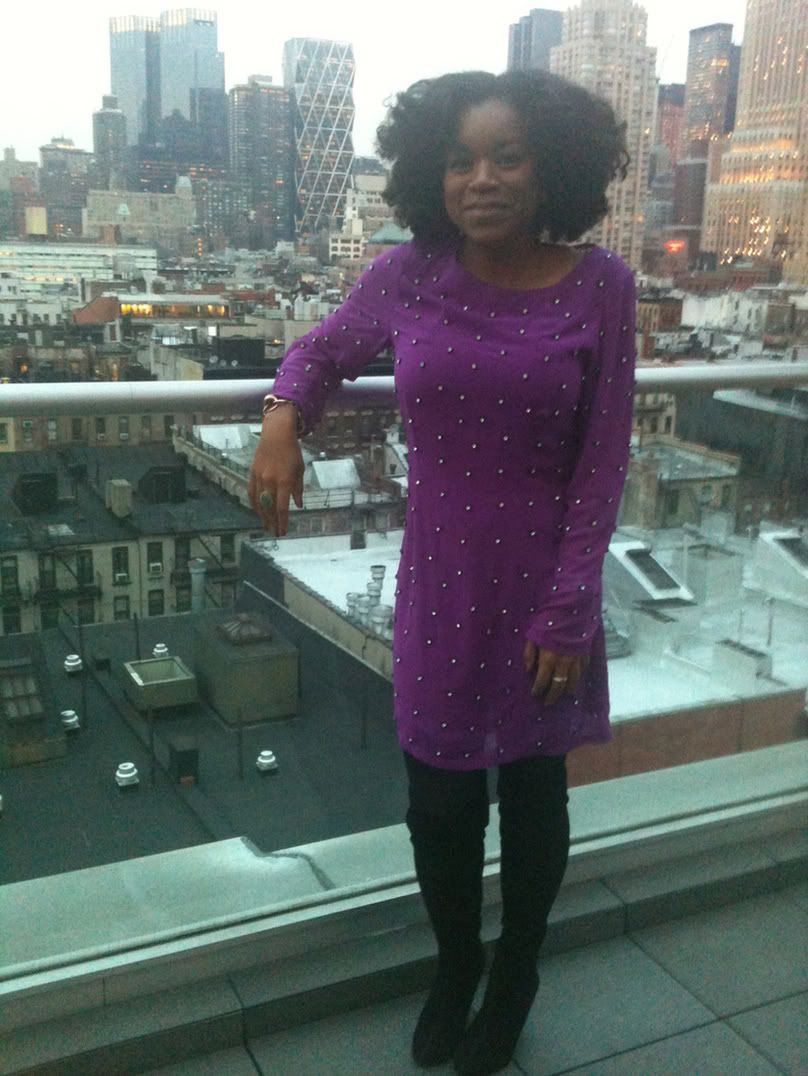 Lastly, we attended a cocktail reception at this penthouse with gorgeous views of the city. Jason Wu came, watched his show with us (this is the first time he got to see it!) and had a few drinks. It was a great ending to a fabulous trip! The entire trip was a DREAM. Thank you so much to the Brizo team for including me and I'm so proud to be a part of the Blogger 19 group now! 
Niki McNeill
Interior Designer living & loving in Raleigh, NC.