Have you seen the April issue of House Beautiful? It's no secret that this is my favorite magazine, and this month's issue is especially fabulous! Look at these three gorgeous kitchens that were featured below...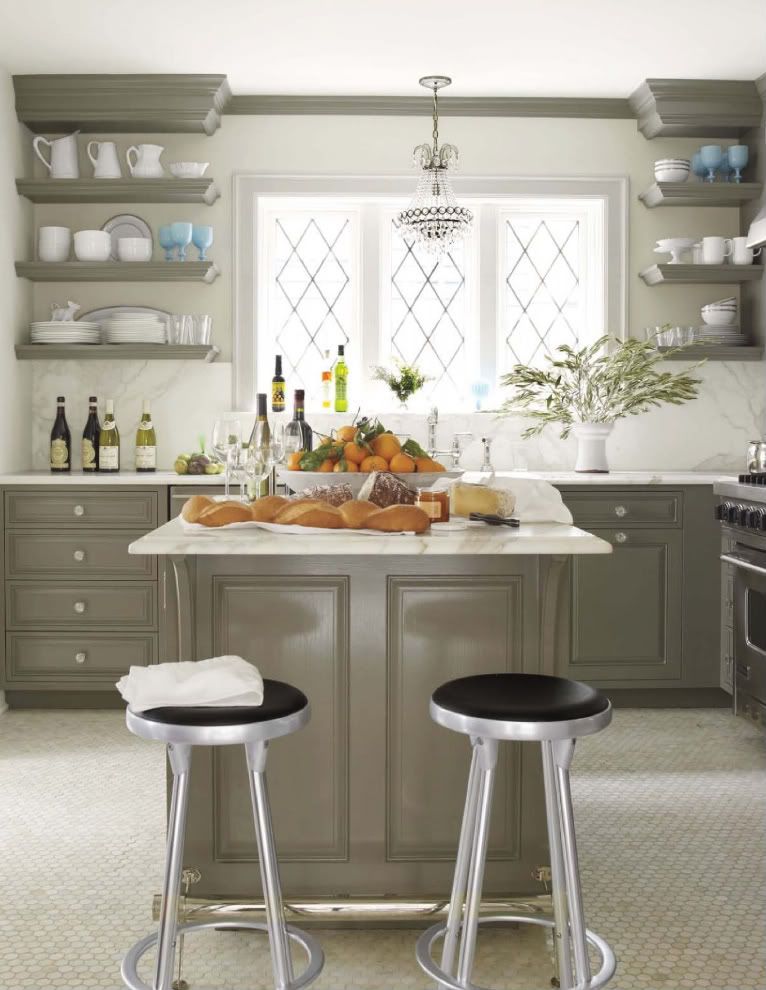 I LOVE the open shelving here. The matched molding of the shelving to the crown molding is genius. And I love that baby chandelier!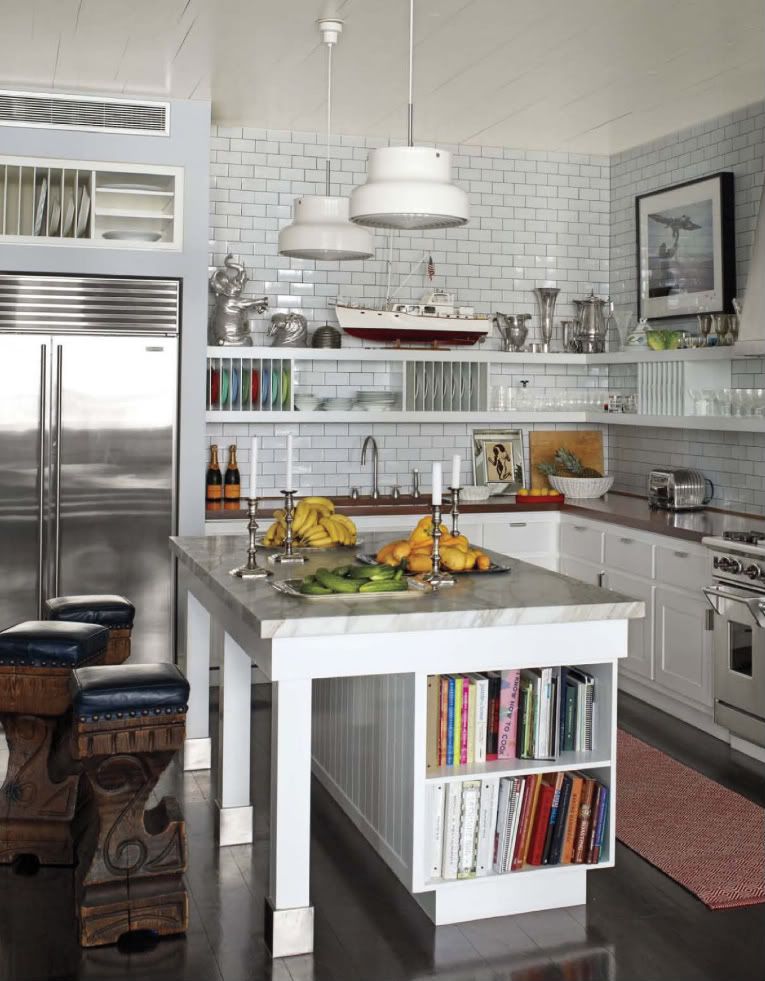 This kitchen is a great example of how you can add personality to a kitchen without it looking too busy. Did you notice the silver sculptures on the back wall shelf? And how about those bar stools? All of them add character without taking away the modern feel of this kitchen.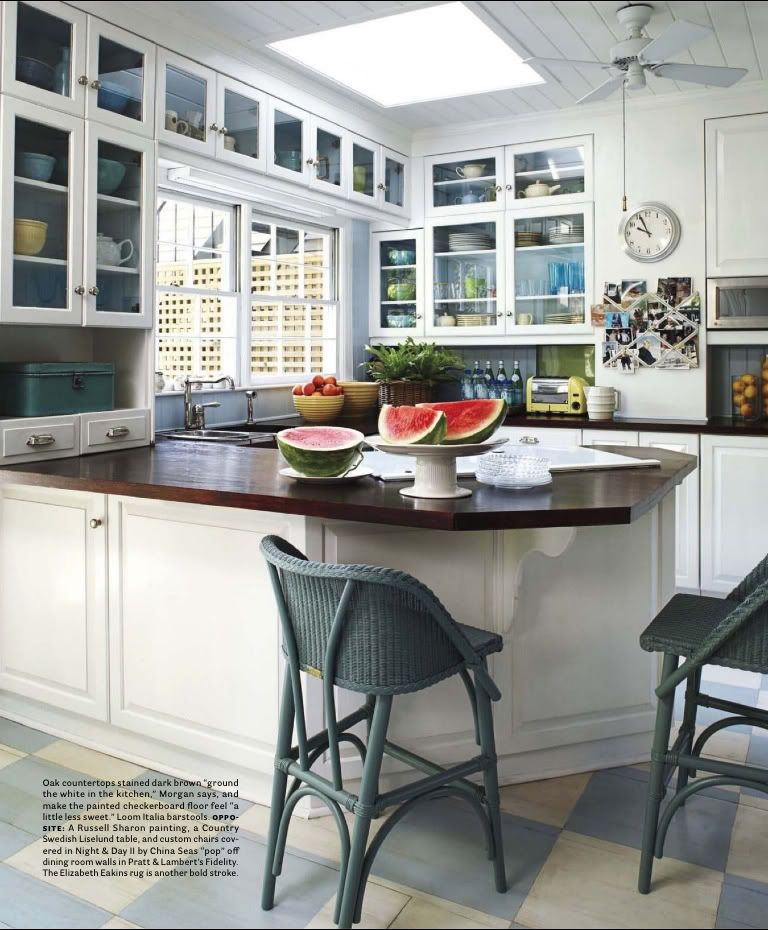 And lastly, the most traditional kitchen of the bunch stood out to me because of the open cabinetry. I love how the plates, bowls and glassware add color to the room.

What was your favorite spread in this issue? Let me know!

Niki McNeill
Creative spirit living & loving in Raleigh, NC.