Sometimes a piece of art can inspire and entire room. In this case, I love this abstract piece from Jen Garrido. It inspired this feminine seating area featuring this fabulous sofa from Furbish Studio.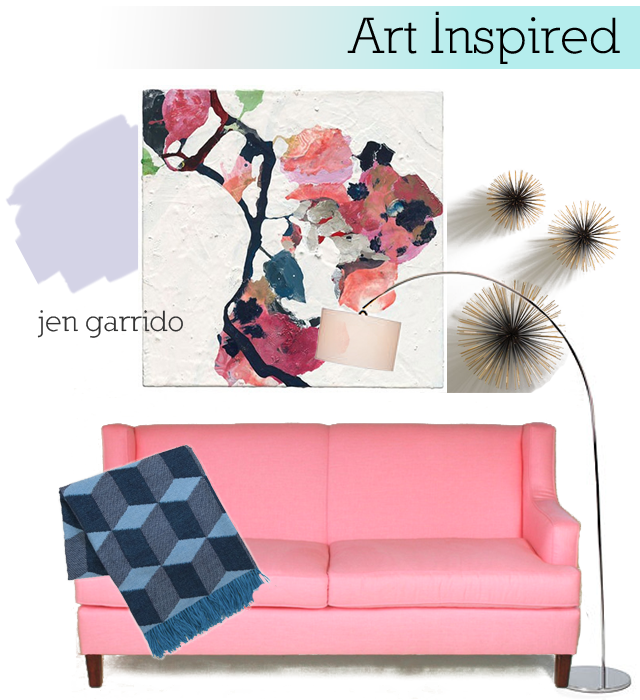 :::art by jen garrido. wall color my mythic. starburst sculptures. lamp. sofa. throw:::
Happy Monday!

Niki McNeill
Creative spirit living & loving in Raleigh, NC.