salvaging the salvation army
When I was in high school,
I used to volunteer with my church and give monthly birthday parties to the residents at the Salvation Army shelter in downtown Raleigh. It was such a fun way to give back, and the residents absolutely loved it. Many of them had never had a birthday party of their own, and just to be able to have some decorations, cake and FUN during their time of transition makes a huge difference.
So recently when we were challenged to come up with a community service project in one of my classes, I decided to do a little plan to revamp the community room. Our group decided to call the project "Salvaging the Salvation Army". Here's what I came up with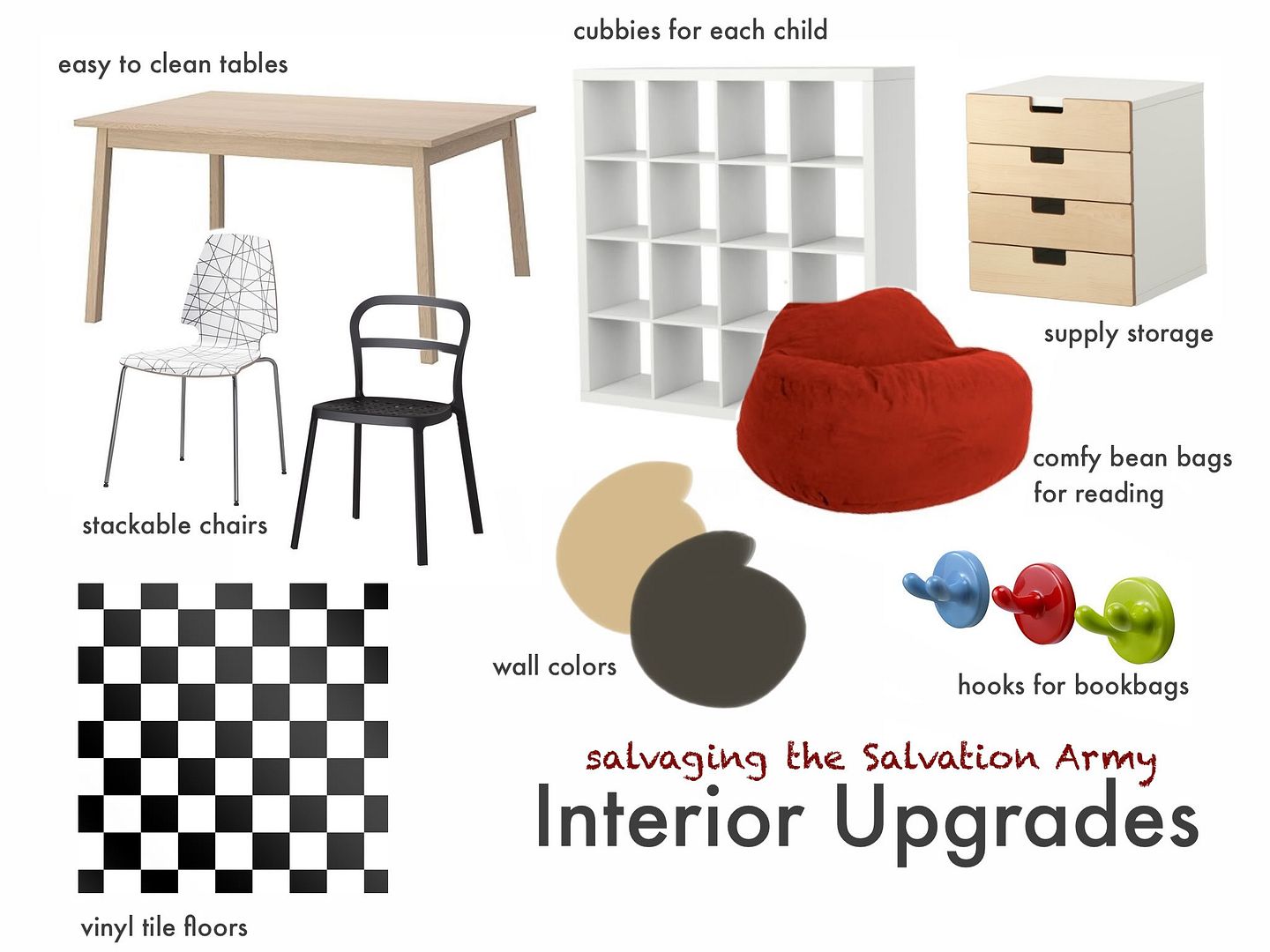 How awesome would it be to actually make this happen?
Unfortunately, I couldn't find a photo of what the room looks like now, but trust it's desperately in need of an upgrade or two. I may not be able to get this makeover done right now, but I'm definitely going to keep it on my list of goals.
In the meantime, if you are interested in volunteering or donating to Salvation Army, you find more info HERE.
Niki McNeill
Creative spirit living & loving in Raleigh, NC.