Purple + Sequins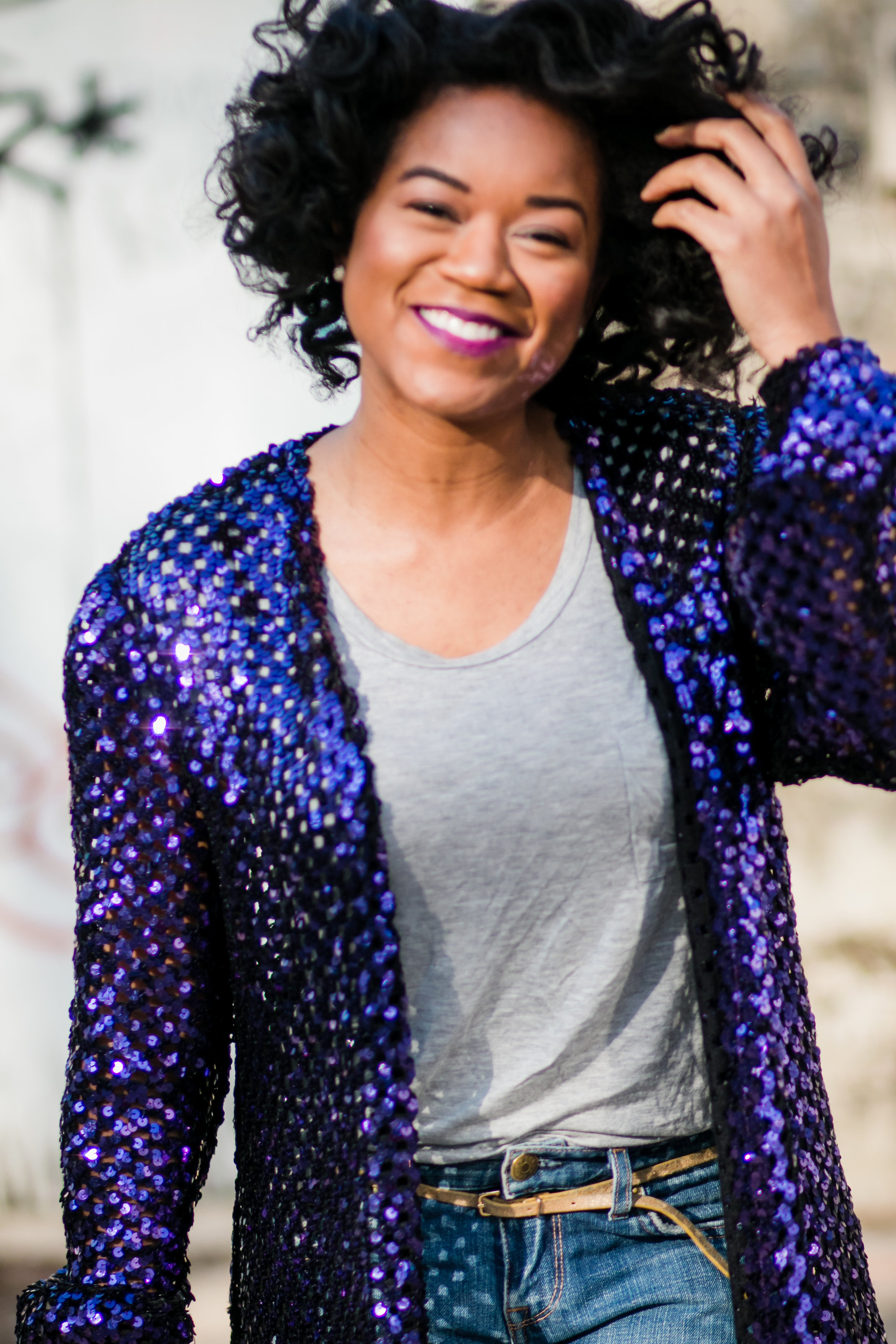 The weather has been so unpredictable here in NC. Literally 80 degrees one day, and 50 degrees the next! Last month I had fun shooting two looks with Amber to show how you can wear sequins when it's hot or cold. I found this purple sequin jacket at a Value Village in the Atlanta area, and although its over the top, I just love it.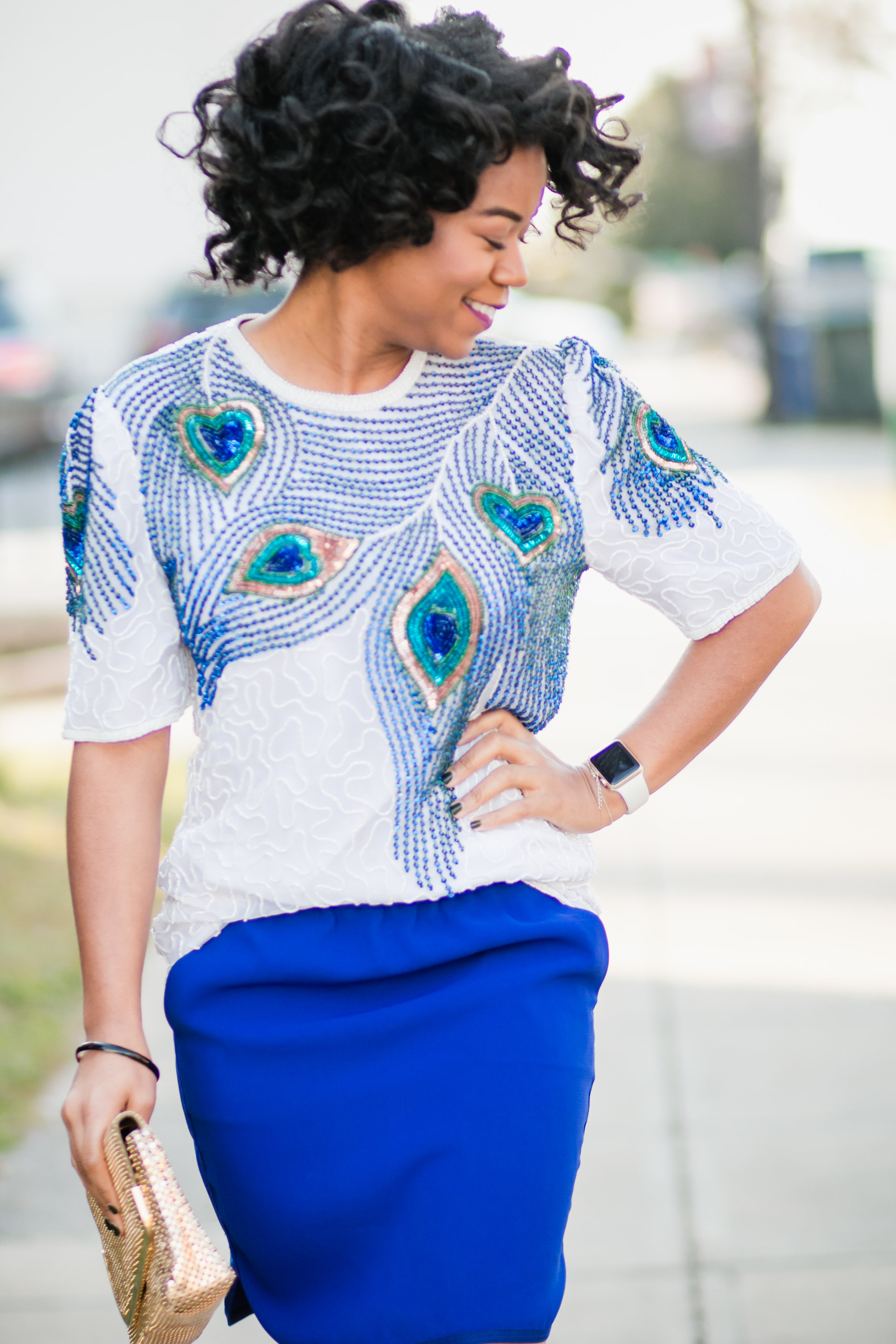 This peacock feather sequin blouse was another thrift store find (I can't remember where!) and it somehow just works with this athletic skirt from J.Crew. Don't be afraid to mix unexpected pieces! I hope y'all have an amazing week!
Niki McNeill
Creative spirit living & loving in Raleigh, NC.